What Can Real-Time Location Data Tell You, and What Should Your RTLS Software Platform Do?
When it comes to the management of warehouses, mining sites or other industrial locations, safety and efficiency go hand in hand.
You want to keep your facility running at full productivity while reducing risk and creating a culture of safety, and managers know how costly safety incidents can be, as well as how important it is to stay on top of the details to reduce hazards.
So, what's the premier way to do just that in today's industrial landscape?
How can RTLS improve your facilities' safety?
A real-time location system, or RTLS, can provide up-to-the-minute data on what's happening in your facility.
When heavy machinery, vehicles and employees are all in motion, managers need to know the precise location of people and equipment at all times, and RTLS solutions can deliver a comprehensive safety solution with patented technology embedded in or attached to all the moving objects in a facility.
Combined with a robust software interface, this technology empowers you with real-time reporting and visualization of everything happening in the facility, meaning more informed and beneficial decisions are possible.
What does a powerful RTLS solution monitor?
There are five core aspects of an RTLS solution's capabilities. When combined, they provide operations with end-to-end visibility into what's going on inside their industrial space.
Monitor movement of vehicles and people in real time to prevent accidents.
Using a wireless fencing environment with location tags backed by a server and real-time visualization of the facility, RTLS technology gives managers the ability to see and respond to incidents as they happen while providing measures that can reduce safety hazards.
Monitoring the facility in real-time means managers will be immediately notified by email or text message of any incidents including those from vehicles that have violated geofencing or triggered alarms. Dashboards provide visibility for those incidents, alarms, personnel activity and the status of devices.
A leading software suite not only displays a map of everything happening in the facility, but implements a real-time, two-way communication system with personnel. Alarms can sound when a worker enters a dangerous zone, e-paper screens on badges can instantly communicate messages or issue warnings, and social distancing can be encouraged with warnings when personnel get too close to one another. 
Find accident causes if they do occur by combing through historical data.
If accidents do happen, thorough logs empower supervisors to see what happened leading up to the accident to determine fault and engage in preventative education that could prevent similar accidents from happening again in the future.
Use heatmaps and spaghetti diagrams to analyze routes and zones to improve efficiency.
With these powerful tools, managers can view the routes operators are taking with their vehicles to ensure that they are as efficient as possible. By looking at the entire facility and how vehicles are moving through it, supervisors can educate operators about how they should be navigating it safely and quickly.
Create virtual geofencing zones to help assets and staff avoid hazardous spaces.
Leading RTLS systems use geofencing to designate certain areas for equipment and personnel and provide real-time alerts if vehicles enter a no-vehicle zone, personnel exceed a location's occupancy or if personnel are not avoiding a hazardous area. 
Adjustments to these parameters can be made in real-time to respond to incidents with temporary zones for collisions or oil spills and instantaneous communication with personnel.
Trigger alarms can be implemented to reduce collision hazards when vehicles approach blind corners, unsafe areas, personnel or other vehicles, and powerful software shows supervisors where every vehicle is and puts a warning system in place for compliance with safety guidelines. 
Keep accurate records of employee attendance and vehicle usage.
In addition to vehicle location, usage monitoring shows managers which workers are using a particular vehicle. If only certain personnel are designated as qualified or certified to use a vehicle, anyone who isn't qualified will trigger a warning, and the technology can even be implemented to keep the vehicle from starting when the operator leaves for a break.
So, how can you implement an RTLS solution?
Redpoint Positioning's RTLS solution is the industry leader in providing detailed, actionable insight into everything going on in your facility.
Embedded technology offers meaningful insights into how every moving part works together — including vehicle status, employee location, real-time communication, geofencing, collision warnings, trigger alarms, dashboard of personnel and equipment, shift summaries, personnel activity, alarms for uncertified vehicle operators — allowing managers to examine the factors leading to an incident and put measures in place to mitigate hazards.
Identifying issues early can even prevent accidents before they happen, and understanding why they happen is the key to correcting mistakes and instituting new safety measures.
Improved safety at your facility will increase efficiency and productivity by reducing downtime from hazards and incidents.
The Redpoint RTLS solution is ready to scale alongside your organization's future growth, and keeping your team safe and productive from the top down will improve operation management and keep your business competitive in a world where automation is leading to greater efficiency.
To learn more, contact us today.
Follow us on social media for the latest updates in B2B!
Twitter – @MarketScale
Facebook – facebook.com/marketscale
LinkedIn – linkedin.com/company/marketscale
Latest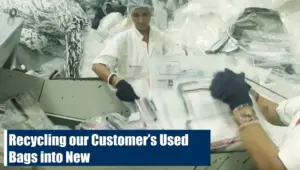 December 6, 2023
This video focuses on EcoLOK4, a groundbreaking product by CONTROLTEK that exemplifies innovation in sustainability. It highlights the process of transforming landfill waste into new deposit bags, with 90% of each bag's material being repurposed trash. This initiative not only reduces waste but also closes the sustainability loop, demonstrating CONTROLTEK's commitment to environmentally friendly […]
Read More