What Can We Learn From the United Kingdom's New Security Laws?
The United Kingdom has announced plans to introduce new IoT laws aimed at boosting the security of connected devices.
The law has three basic principles:
Devices must have unique passwords that cannot be reset to a universal factory setting
Manufacturers must provide a public point of contact as part of a 'vulnerability disclosure policy'
Manufacturers must explicitly state the minimum length of time that a device will continue to receive security updates as part of an 'end of life policy.'
This kind of regulation shows that governments are increasingly worried about the lack of firewalls or antivirus software in IoT devices.
This could be a first step towards establishing secure and standardized framework for further IoT development.
Latest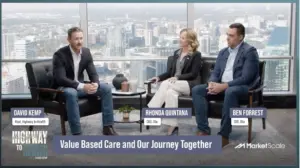 December 7, 2023
As of recent times, the healthcare industry has been progressively shifting towards value-based care, a model that emphasizes patient outcomes over the quantity of services delivered. This transition represents a significant shift that promises to enhance patient experiences and outcomes while controlling healthcare costs. With a growing emphasis on this approach, especially over the […]
Read More