Why the Future of Smart Cities Comes Down to Data
While sensors, radars and cameras may be what people think when they envision the smart cities of the future, data will be what make improvement to community life tangible. The insight gathered by new hardware and software around cities and rural areas will only be as good as how it is acted upon.
Sarah Glova, Director of Growth and Communications at NC RIoT, recently participated in a prescient session at Smart Cities Connect in National Harbor, Maryland titled If Data is the New Oil, How do We Explore, Extract and Distribute Its Value?
Collaboration between neighboring towns and governments is critical to this distribution, and challenges still exist on that front, but creating data standards could lead to more collaboration.
"You can have a sensor that's collecting data, but is it in the format you need? And as we think about cities that are right next to each other, if I'm measuring time in seconds and you're measuring time in minutes, then that's going to be a huge hurdle in how we share our data," Glova told MarketScale.
NC RIoT is a North Carolina-based non-profit that brings IoT companies, academics, governments and businesses together to advance connectivity in cities and rural areas alike.
The spread of data from one municipality to another acts as the language that will communicate actionable information in real time, something that has not previously been available. It will be up to each community to decide how it wants to best utilize this new wealth of information.
Latest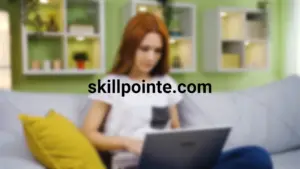 November 30, 2023
Adopting an entrepreneurial mindset is increasingly essential in today's diverse professional world. This approach, emphasizing resilience and innovation, is applicable in various careers, encouraging individuals to see opportunities in challenges and to think beyond conventional methods. SkillPointe recognizes the importance of aligning this entrepreneurial spirit with career aspirations. The organization assists individuals in transforming […]
Read More