Infinite IoT: Is IoT Broken?
IoT is an acronym for the Internet of Things. According to iTech Post, "it describes devices that connect to the internet to send and receive information. IoT is similar to artificial intelligence (AI) in that it enables machines to perform certain tasks." In general, we are interacting with AI more than we realize, and up to "50 times a day," said Mike Mulica, CEO of Alef. But to fully scale IoT to an enterprise level, the structure of the market model must change.
"Major carriers of 5G are not moving fast enough," Mulica said. Mobile operators operate from a centralized market model, which is not conducive to the way enterprises use it. "The enterprise has a sophisticated view of what they need," Mulica said. "They look at things from a business enterprise-centric perspective."
First, let's consider the cost hurdle. When it comes to the cost of running enterprise-level mobility that's needed to operate IoT on an enterprisescale, the cost of setting up that mobility is a huge investment. According to a 2018 Forbes article, "the high costs of IoT has significantly slowed down mass adoption." Mulica recommended that the cost be lowered to the point where it's like adopting Wi-Fi.
IoT would also be more adaptable if it were as easy to set up as Wi-Fi. With Wi-Fi, once you have the router plugged in and turned on, it's almost immediate connectivity. That connectivity is not comparable in enterprise mobility. Enterprises do not have the operations needed, the logistics of a mobile operator in-house and ready to deploy their IoT.
In summary, "it's not unusual for the average consumer to require an expert service provider to make sure that their devices are on their network and functioning properly,"according to
Forbes
. Once mobile operators shift from privatized networks, IoT will experience growth, opportunity, and enormous benefits for enterprises. Mulica explains that IoT can be compared to more standard technology, like the cloud."The main value of the cloud, the cloud itself, is the value,"he said. Simply put, enterprises don't have the mobile DNA to replicate what the mobile operators have been able to do. Lowering the threshold of expertise and creating an open model is the best way forward
Latest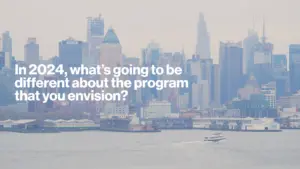 December 1, 2023
In the dynamic telecommunications landscape, Verizon's Partner Network continues to evolve, adapting to new trends and opportunities. For another segment featuring Mark Tina, VP of Indirect Channel Distribution and Channel Chief at Verizon Business Group, he explores exactly what types of significant changes and advancements the Verizon Partner Network will see in 2024. In this […]
Read More