Resurgence of the War for Talent: A Post-Pandemic Shift Towards Employee-Centric Strategies
In the pre-pandemic world, businesses were entrenched in what was aptly termed the 'war for talent', a fierce competition to attract and retain the brightest minds. The COVID-19 crisis abruptly shifted the landscape, leading to mass unemployment and forcing companies to re-evaluate their strategies. But, as we emerge from the throes of the pandemic, that talent war is poised for a resurgence, with a few critical changes.
The evolved battlefield now places a premium on employee-centric policies, as workers demand greater understanding and accommodation from their employers. Companies that intuitively understand this shift, who "listen to their employees and get it right", as it were, will be the ones to reap the most significant benefits.
Barbara Boden, Managing Partner at 4xi Global Consulting, emphasizes a humanistic approach to business and urges companies to do so as well. Boden talked to Mashgin, and here's what she had to say.
Latest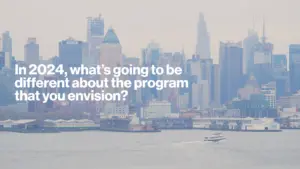 December 1, 2023
In the dynamic telecommunications landscape, Verizon's Partner Network continues to evolve, adapting to new trends and opportunities. For another segment featuring Mark Tina, VP of Indirect Channel Distribution and Channel Chief at Verizon Business Group, he explores exactly what types of significant changes and advancements the Verizon Partner Network will see in 2024. In this […]
Read More