School Safety Today: Developing a Strong School Emergency Communication Plan
No one likes to think about the worst happening at their local schools. Unfortunately, in the United States school shootings alone have become shockingly common, making it all the more important to have a school emergency communication plan. In fact, there have been 948 school shootings since the Sandy Hook tragedy in December 2012. That's an average of just over 94 shootings a year.
And further data shows that nearly 300K students have been present on campus during a shooting event. While emergency management plans are in place to handle anything from fires to major weather events, the worst-case scenario of an active shooter situation is a definitive reason to ensure that the emergency communication plan at your local school is robust and ready to handle any situation.
Emergency management expert Rick J. Kaufman, Executive Director of Community Relations and Emergency Management for Bloomington (MN) Public Schools has been working with schools and communities since the Columbine High School tragedy in 1999. Kaufman has 33 years in emergency management and communications alongside 30 years in public education.
"Because I come from a family of educators and a passion for education, I started working in public schools and married those two passions I had about communications and emergency management to create a safer school for students and staff members, you know bring comfort and reduce anxieties and fears that parents have," said Kaufman.
Since Columbine, Kaufman has worked with schools and communities throughout the country to deal with school shootings both small and large. He was present to assist with the aftermath of Sandy Hook and Parkland, FL. However, he is quick to note that the smaller events that do not make the news are just as significant and tragic to those involved as the larger more publicized events.
Kaufman's experience gives him a unique perspective on the critical nature of communications in school safety.
"The reason why communication is so important is because it is truly the foundation of all of those elements for preparation, planning, response, and recovery efforts. It is a foundation in the sense that, it is important that parents and stakeholders of school systems and organizations in general to know that there's a plan in place and what happens when things go awry or when a school district is in crisis," Kaufman said.
Latest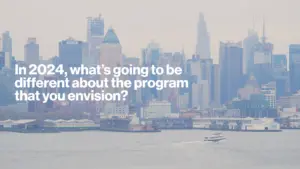 December 1, 2023
In the dynamic telecommunications landscape, Verizon's Partner Network continues to evolve, adapting to new trends and opportunities. For another segment featuring Mark Tina, VP of Indirect Channel Distribution and Channel Chief at Verizon Business Group, he explores exactly what types of significant changes and advancements the Verizon Partner Network will see in 2024. In this […]
Read More