ChatGPT: A 90 Second Review
So, what's ChatGPT? It's an AI based text generative tool created by OpenAI. It helps generate content like blog posts, social media posts, ideas for birthday parties, and even outlines for speeches. ChatGPT has been incredibly useful for me and I highly recommend it with a 9.4/10 rating.
It's worth noting that, you should not plagiarize the entirety of the content generated by the platform as you don't necessarily own the copyright to any of its content. Additionally, it's not advisable to use this tool as a search engine for hyper relevant topics (yet) – this would be better suited towards other platforms like Google.
Despite these limitations however, ChatGPT remains one of my favorite tools in my arsenal because its role in helping lighten up tedious tasks such as or brainstorming or basic copywriting tasks is invaluable. If you haven't already checked out ChatGPT yet then definitely go ahead and visit chat.openai.com today! You won't regret giving it a try – no matter what type of content needs generating I'm sure that this powerful tool will be able to deliver impactful results quickly & effectively each time!
—
Latest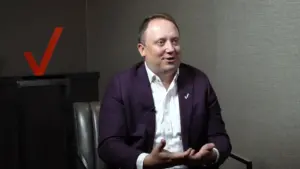 December 1, 2023
For a special episode of The Verizon Partner Network the focus was on the considerable role of partnerships in the Verizon Partner Program and the leaders shared their perspectives on the initiative. Their conversation brought about a lot of thought-providing context on the evolving telecommunications landscape. In today's era, collaboration and integration are key to […]
Read More