Why Congreso AVIXA Was the Perfect Place to Inspire Diverse AV Professionals
Earlier this November, AVIXA hosted its fifth edition of Congreso AVIXA, a virtual conference that pulled over 5,200 professionals interested in "updating their knowledge and connecting with other colleagues in the Latin America and Spain audiovisual industry." Involving 60 expert speakers and engaging participants in a range of extensive programs, the event was a great opportunity for Spanish-speaking AV professionals to network, grow their interest in AV, explore new technologies, and create inroads for Spanish-speaking AV buyers.
Senior Director of Development for AVIXA's LATAM market, Rodrigo Casassus Coke, reiterates why this event was so successful and what it meant as part of plans to recruit more diverse professionals to the AV industry.
To learn more about Congreso AVIXA, or to rewatch the thought leadership, keynote speeches and sessions, head to congreso.avixa.org. All sessions will be available online and on-demand through November 30.
Rodrigo's Thoughts on Congreso AVIXA
"This type of event brings diversity to the AV industry, no doubt because it's dedicated to the Spanish-speaking audience around the globe. It also brings a platform where they can interact independently where they live, with peers and expand their possibilities."
Latest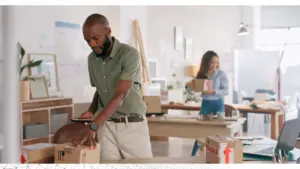 November 29, 2023
While the logistics industry often gravitates toward cutting-edge technology, Wesley Boyce, an Assistant Professor of Practice in Supply Chain Management and Analytics at the University of Nebraska-Lincoln, brings to light the enduring significance of radio communication. In a world enthralled by digital innovation, he argues that the simplicity of radios could be their greatest […]
Read More