Contemporary Research Shares the Biggest AV Trends and Predictions for 2018
Christy Rickets, Vice President of Marketing and Operations at Contemporary Research, oversees all the marketing and advertising efforts for the company as well day to day operations. In addition to managing content for public relations digital and print advertising campaigns, Christy also conducts event planning for the company's national tradeshows and National Sales Meeting. Operationally, she is responsible for Human Resources, managing accounts receivable, and overseeing sales operations. Very active in the industry, volunteering with the AVIXA Women's Council as well as the NAB Exhibitor Advisory Committee, Christy sees a lot of great developments happening in the innovative world of Pro AV.
Here, she shares the biggest AV industry trends and things to look forward to in 2018:
AV over IP has big buzz in the industry. IPTV is where video distribution is headed, but it will take time. Just as the digital conversion has taken years, the transition to IPTV will as well. Contemporary Research offers complete RF, IP and simultaneous RF and IP video distribution solutions with control.
"Contemporary Research is working on developing IPTV products that are specifically made for integration," Christy explains. "We are always listening to our customers and trying to add features and improve products with free firmware updates."
The convergence of the AV and IT departments is a big change. As IT professionals start to integrate into AV technology, it is improving. However, AV integration is not always seamless. Creating products that are integrator friendly and perform well is challenging. "We recently released 8VSB for our Modulators and we also launched CR Toolbox for all of our customers," Christy says. "It is a free app that customers can download to manage their firmware for CR products." 
Contemporary Research is developing products in 2018 that perform the same over RF and IP. Integrators want to choose the delivery method, so providing them equal solutions with robust control over RF, IP or both is a priority.
The integration of new experiential events is extremely exciting. Christy recently attended the Rockettes Christmas Spectacular at Radio City Music Hall. The show was outstanding, thanks to the 4K projections they added this year. As the industry pushes the boundaries on how AV is incorporated into everyday life, increased Audio and Video experiences will help grow the industry in new directions.
A very hot topic in AV this year is equality in the workplace for women. The AV industry has traditionally consisted of a large percentage of men. Encouraging more women to enter the industry and provide training and more jobs will be key for the industry to grow. The AVIXA Women's Council and is growing leaps and bounds, with a variety of local chapters that just got started over the past year.
Things are looking very bright for Contemporary Research in 2018. "We are very excited to grow our relationships with our dealers and are dedicated to providing more opportunities for continued education," Christy says. "We are a company made up of people that love the AV Industry, and our focus is to develop products to help Integrators solve problems. Since we are located in Texas, we often visit our dealers and solicit feedback which we incorporate into many of our products."
To learn more about Contemporary Research, visit contemporaryresearch.com today!
Latest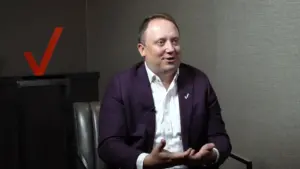 December 1, 2023
For a special episode of The Verizon Partner Network the focus was on the considerable role of partnerships in the Verizon Partner Program and the leaders shared their perspectives on the initiative. Their conversation brought about a lot of thought-providing context on the evolving telecommunications landscape. In today's era, collaboration and integration are key to […]
Read More