How Ellis Island Uses AV Technology to Drive Tourism
Opening last year, the new Statue of Liberty Museum leverages an engaging and impactful direct-view LED solution from Unilumin that supports the museum's mission of providing accessibility, education and sustainability.
The idea of expanding the Statue's availability from an informational and interactive standpoint was spurred on by the limited nature of the existing museum inside the Statue's pedestal.
It was high time, said Lawrence Estevez-Smith, Director, Information Technology, for The Statue of Liberty – Ellis Island Foundation, Inc., to provide a new experience for visitors looking to learn more about the historic site.
The installation is highlighted by a 40-foot-wide, 10-foot-tall LED video wall that replaced traditional projection, upgrading the visitor experience significantly and allowing for unique initiatives, such as the "Becoming Liberty" integration that uses visitor photos to form a collage shaped like the Statue of Liberty.
The LED wall utilizes a 1.5-mm pixel pitch to deliver high-definition video, helping create a sense of immersion and excitement.
Challenges surrounding ambient light, durability and more were met with direct-view LED technology, providing the space with a lasting solution that exceeds expectations.
"The seamless integration (of the video wall) is definitely one of the centerpieces within the museum," Estevez-Smith said. "We have lines of people standing in front of it on a daily basis excited to see their pictures come up and become part of a mural of the Statue of Liberty."
Through technology implemented by Unilumin, the museum is able to bring together the impactful nature of the site and its history with a cutting-edge way of delivering that history and story to visitors.
"With this installation, it's great to see our technology used to be able to share the history of American migration," said Chris Danley, Unilumin Executive Vice President of Sales. "It's something that we're very proud of."
To learn more about Unilumin's success in delivering on the vision of the Statue of Liberty Museum, watch the videos below.
Latest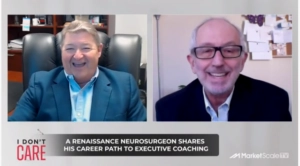 September 22, 2023
The healthcare industry grapples with an overload of information, patient safety concerns, and an increasingly digital landscape. This fact makes professionals who can bridge the gaps between various healthcare disciplines a precious commodity. In fact, according to the Healthcare Information and Management Systems Society (HIMSS), a lot of healthcare organizations and workers believe that […]
Read More