MarketScale Pro AV Episode Two: Powerful Connections
This is The MarketScale Pro AV Show, hosted by Daniel Litwin, the Voice of B2B. Your weekly B2B kick-back for the best thought leadership in the industry, bringing you education, information and inspiration.
On today's episode, we're focusing on powerful connections of all kinds: between mentors and mentees, prisoners and court rooms, and AV networks and board rooms. We'll hear from Colin Birney, Principal Consultant for Birney Consulting, on the market for AV links in courtrooms. For our main features, we sat down with WAVE founders Jennifer Willard and Abigail Brown for updates on WAVE's newest international mentorship program, and we also hear from Steve Metzger, ZeeVee's Co-founder and VP Hardware & Software Operations, who answers the question of why AV network security isn't as standardized as it should be yet.
AV IN THE COURTROOM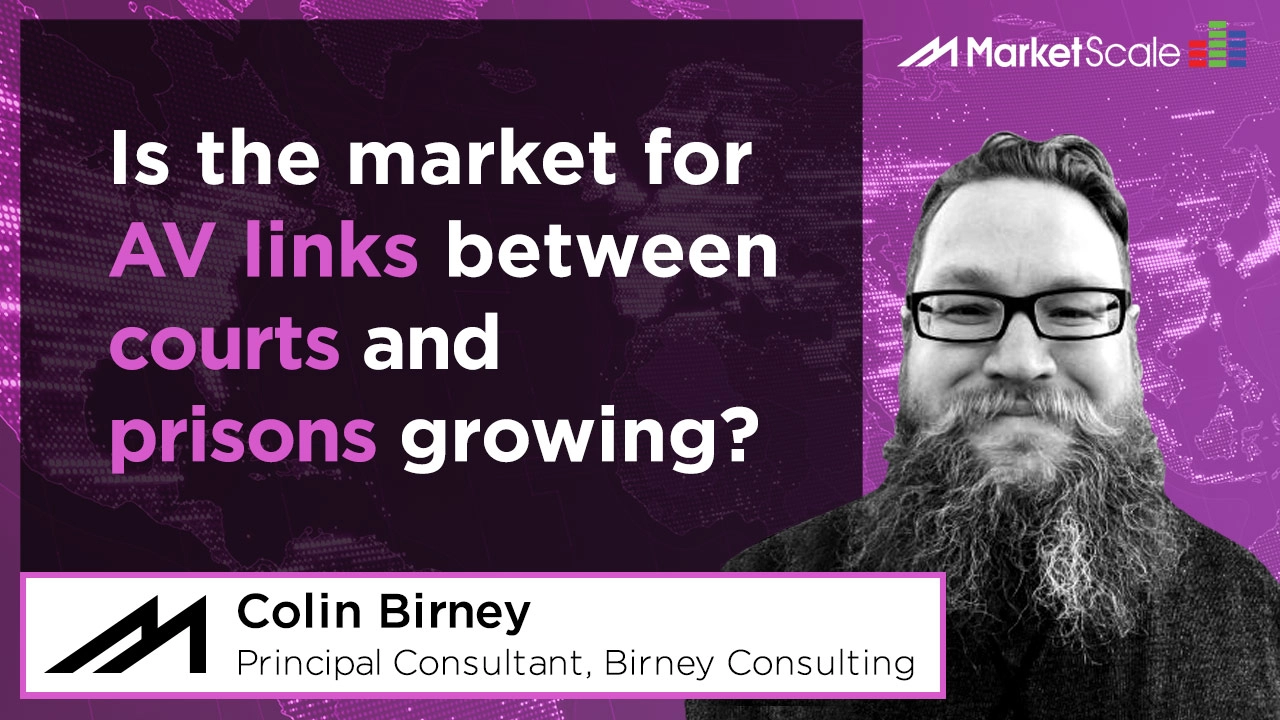 Around the globe, we are seeing multiple courts and prison systems adopt AV technology for court proceedings. It's cutting down on travel time for prisoners, which often can be a long trip to the courtroom, and has helped save the state money on transporting costs. However, it isn't a perfect solution.
According to Colin Birney of Birney Consulting, "there are still certain aspects that you can't replace with an AV experience." Today, Birney joins us to discuss the setup and security for these kinds of AV systems, what the market looks like for Pro AV providers looking to expand into this space, and how the technology differs from other live feed services.
GROWING MENTORSHIP FOR UK WOMEN IN AV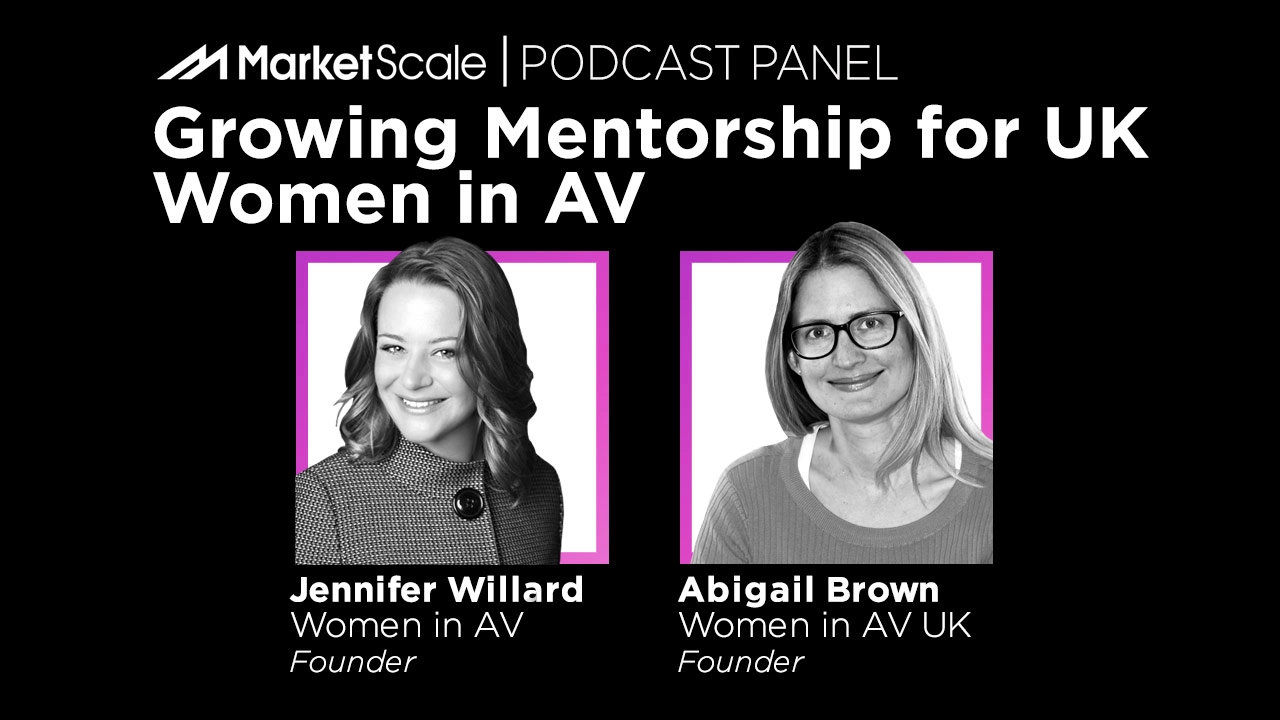 Today, Engage Works partnered with WAVE UK to deliver an event highlighting the growth of the group's mentorship program. The program, which was launched in July of 2018, hopes to pair women in the industry, from young career-starters to seasoned AV veterans, with mentors to guide, educate and grow alongside them.
Today's event was an act of solidarity, reflecting not only the industry's support of the mentorship program, but the desire to get the message to as many women as possible, eager to find a more confident place in Pro AV.
In this feature, we sat down with Jennifer Willard, founder of WAVE, and Abigail Brown, founder of WAVE UK. Willard gives some background on the event and the catalyst for starting the program, but more importantly, gives insight into the state of Pro AV abroad and why Brown has been such a crucial leader for WAVE. Brown has grown her local community into the most successful international WAVE presence, and she explains on the podcast the unique challenges for AV women in the UK, as well as the positive strides that are linking professionals in the industry.
IT'S TIME TO STANDARDIZE AV NETWORK SECURITY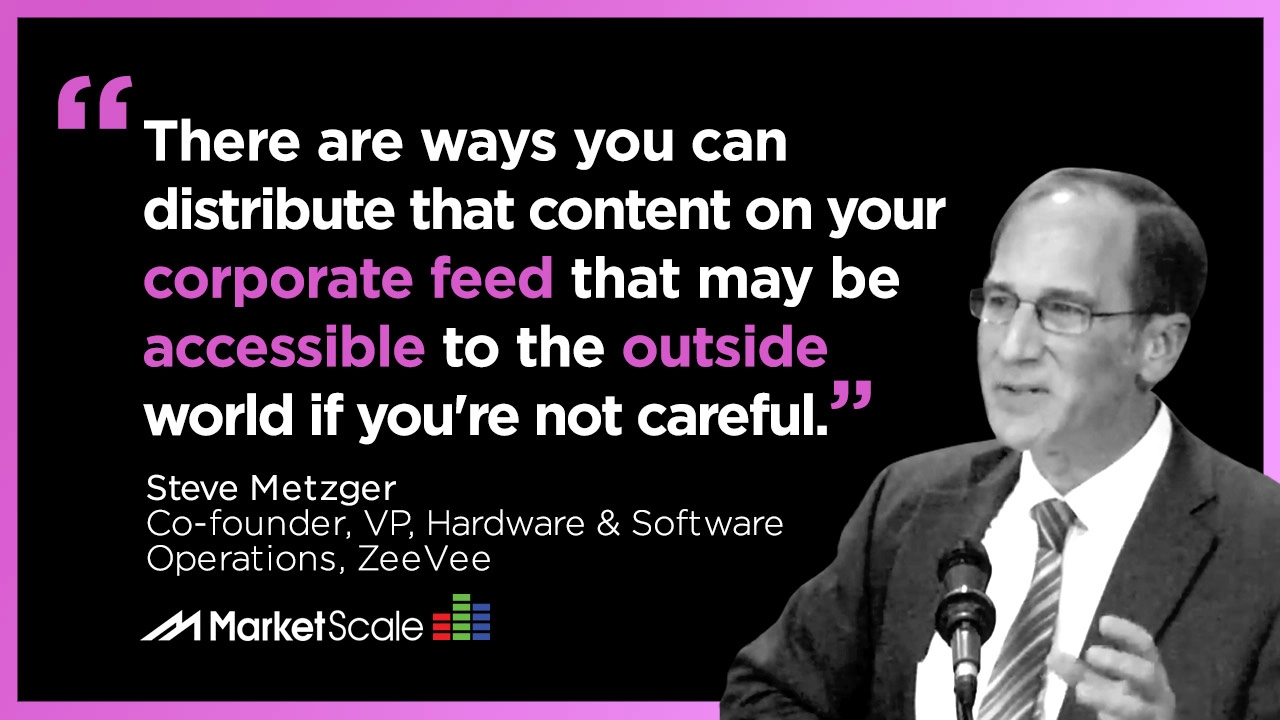 Turning on your smart TV to binge watch something on Netflix is a fairly simple process. Maintaining network security for the devices and broadcast protocols used in the Pro AV space is a bit more complicated. Network connectivity is now becoming the standard for all of our media consumption on the consumer side. On the corporate and government side, security is of critical importance.
Hardware companies are changing the practice of including remote-access "backdoors" on their products. Stories of autonomous vehicles being commandeered by hacking exploits have been written several major tech journal websites. The security risks that are inherent in standard networking environments are expanding to other processes that now utilize those communication networks, such as Pro AV. The issue is, Pro AV's merge with IT is old news, but AV network security has yet to become an industry standard from the manufacturers, to the integrators to the end users. Why is this, and how can the industry be better educated?
On today's podcast, host Sean Heath spoke with the Co-founder and Vice President of Hardware and Operations for ZeeVee, Steve Metzger. They discussed the white paper ZeeVee released on the topic of AV over IP security, the approach that governmental departments take when considering Pro AV systems, a few of the easiest ways to immediately improve a system's security, and the fact that the primary concern is not someone getting into a system: it's about content leaking out. "If you have your own internally-generated channels on your corporate data network, certainly you don't want to have the board meeting that's being broadcast throughout the corporation, or the company meeting, leak out into the general world," Metzger said.
OTHER ARTICLES REFERENCED
For the latest news, videos, and podcasts in the Pro AV Industry, be sure to subscribe to our industry publication. A new episode of the Pro AV Show drops every Thursday.
Follow us on social media for the latest updates in B2B!
Twitter – @ProAVMKSL
Facebook – facebook.com/marketscale
LinkedIn – linkedin.com/company/marketscale
Latest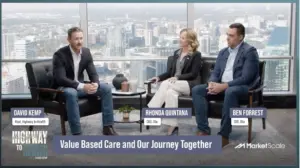 December 7, 2023
As of recent times, the healthcare industry has been progressively shifting towards value-based care, a model that emphasizes patient outcomes over the quantity of services delivered. This transition represents a significant shift that promises to enhance patient experiences and outcomes while controlling healthcare costs. With a growing emphasis on this approach, especially over the […]
Read More