The Dallas World Aquarium Extends Landscape With Massive Videowall
DALLAS, TX—The Dallas World Aquarium (DWA), comprising two city blocks in the heart of downtown Dallas, is an interactive jungle and aquarium that welcomes thousands of families, students, and researchers to its facility each year. DWA recently completed construction on its newest exhibit, the Cloud Forest Trek. The third-floor rainforest attraction is a multi-sensory experience featuring a guest-favorite three-toed sloth from Costa Rica, and the Southern Pudu, the world's smallest species of deer. The exhibit also highlights numerous threatened frog species from the Andean cloud forests in Colombia, Ecuador, and Peru.
The zoo collaborated with SNA Displays to create a wall-to-wall, floor-to-ceiling LED video screen that simulates a real-time rainforest experience, transitioning from day to night. SNA Displays manufactured the large format videowall, which features curated, high-resolution footage of the South America rainforest where the Aquarium has on-going conservation efforts.
"I wanted our guests to get lost in the rainforest," said Daryl Richardson, the Aquarium's founder. "The videowall brings to life the exotic beauty of the rainforest and, paired with the natural elements in the Cloud Forest Trek, creates a truly panoramic experience."
The cutting-edge technology, which stands nearly 25 feet high and 52 feet wide, comes from SNA Displays' BOLD™ Interior series of LED display products. Featuring a pixel pitch of 4.0 millimeters, the video display has a resolution of 1,890 by 3,960 pixels and is comprised of just under 7.5 million total pixels.
"I can honestly say this is the first time I've been involved in integrating our display technology within jungle foliage," said Nicole Rotyliano, project manager for SNA Displays. "This LED technology blends seamlessly with the rainforest environment and really provides visitors with an immersive visual experience. With the ability to show realistic scenic backdrops for the animal habitats, the depth of field provided to visitors is absolutely stunning."
The Dallas World Aquarium is located in the West End Historic District of downtown Dallas at 1801 North Griffin Street. Originally converted from a warehouse in 1992, the Aquarium has continued to expand its operations to nearby buildings, creating space to exhibit more diverse wildlife and fauna.
Audio-visual integration and installation assistance was provided by Ford AV, a leading commercial integrator of AV technologies.
For photos and more information, visit SNA Displays' portfolio page for The Dallas World Aquarium.
About Dallas World Aquarium
Since 1992, The Dallas World Aquarium (DWA) has welcomed guests from around the globe to share in its commitment to increasing biodiversity, protecting endangered species, and preserving natural habitats. DWA actively supports conversation efforts in five countries, across two continents, and has been accredited by the Association of Zoos and Aquariums (AZA) since 1997. The Dallas World Aquarium has been a member of the World Association of Zoos and Aquariums (WAZA) since 2000. For more information visit www.dwazoo.com.
About SNA Displays
SNA Displays brings creative visions to life by building high-end digital displays as vivid and dynamic as the imagination. SNA Displays employs a team of SNAPros™—engineers, skilled project managers, systems experts, installation managers, and support staff—whose mission is total project satisfaction.
SNA Displays is headquartered in Times Square and has worked with clients to design and build some of the largest and most recognizable digital spectaculars in the world. Discover how Dreams Live Digitally® at snadisplays.com.
About Ford AV
Ford AV designs, installs, rents and services professional sound, video and lighting systems for education, corporate, government, houses of worship, entertainment and sporting venues. Established in 1973, Ford employs more than 470 people and has offices across the United States. Visit fordav.com for more information.
Latest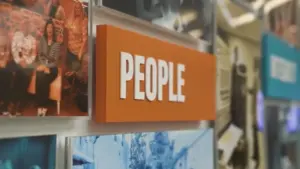 November 29, 2023
At IC System, the language of empathy speaks louder than the transactions of debt collection. In a compelling video feature, IC System's dedicated team casts a spotlight on their unique approach—combining heartfelt empathy with innovative solutions to navigate the often challenging landscape of financial obligations. IC System champions a path of compassion, delving deep […]
Read More