Watch: Kopin's New Solos Glasses Use Augmented Reality to Raise Athlete Performance
Massachusetts-based electronics manufacturer Kopin released this week a line of glasses that use augmented reality to help athletes improve performance. Solos smart glasses will link up with smartphones to inform athletes about their performance measurements and will give feedback and live directions.
The glasses are also able to receive voice commands and includes integrated music and other audio connectivity. Groups can also communicate with each other with Solos, and make phone calls without having to hold their smartphones. The glasses are currently retailing for $500.
Latest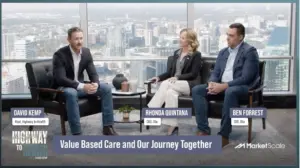 December 7, 2023
As of recent times, the healthcare industry has been progressively shifting towards value-based care, a model that emphasizes patient outcomes over the quantity of services delivered. This transition represents a significant shift that promises to enhance patient experiences and outcomes while controlling healthcare costs. With a growing emphasis on this approach, especially over the […]
Read More