How One Freelance Video Editor Keeps His Tools Ahead of the Curve
The freelance video editing market has radically changed over the years, thanks in large part to emerging software. Avid Media Composer was released in 1994 and quickly became the industry standard come 1996, but various programs persist to this day.
Brandon Balin's knowledge of such software is unparalleled. As a freelance video, conform, and VFX editor, he has edited everything from independent action films to World's Scariest Police Videos – his first television show – and even Dr. Phil, where he served as a post-production technician.
Balin likened an editor's circumstances vis-à-vis software companies to that of a magical unicorn living in a stable.
"They price out how much it is for hay and water and lodging," he said.
The son of two actors and the nephew of another, Balin works under the Writers Guild and SAG-AFTRA. He emphasized that the editing market is heavily beholden to the nation's political climate. For instance, since Balin is not currently self-incorporated, editing equipment such as the new Mac Pro desktop computer that he plans to buy is no longer tax-deductible.
While he said this financial burden is worrisome, he possesses great hope for the industry given the emergence of new streaming services such as Disney+ and Apple TV+, which may "flood the market" with new openings, as well as reliable video workflow solutions like Cinedeck's cineX software.
Ultimately, today's freelance editors work in an expensive and perpetually-evolving market. While the near future may be bright for the industry, the bubble may eventually deflate, doubtless bringing new alterations to a still ever-changing field.
For the latest news, videos, and podcasts in the Software & Electronics Industry, be sure to subscribe to our industry publication.
Follow us on social media for the latest updates in B2B!
Twitter – @TechMKSL
Facebook – facebook.com/marketscale
LinkedIn – linkedin.com/company/marketscale
Latest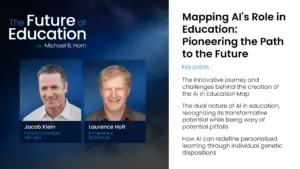 October 2, 2023
Mapping AI's role in education should be a critical step in bringing together innovative technology-based solutions with the expertise of human educators. With rapid advancements in artificial intelligence and an increased reliance on technology-driven educational solutions, the education landscape is on the brink of a significant transformation. AI promises highly personalized learning experiences, efficient administrative […]
Read More