Amid Uncertainty Stores Are Turning to IoT Enabled Screens to Bolster Revenue
As supply chain delays trudge on, grocery stores are suffering through a large amount of shortages. As a result, it has never been more important to predict demand through data.
As Grocery Shop 2021 kicks off in Las Vegas this Sunday, we wanted to get the inside scoop on how the grocery industry is coming together to solve its most pressing issues.
Tyler Kern spoke with Arsen Avakian of Cooler Screens about how IoT enabled screens in store settings help increase revenue and sales opportunities.
Latest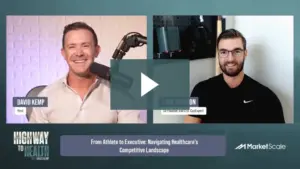 September 28, 2023
Navigating healthcare's competitive landscape requires innovative solutions addressing care quality and affordability. CapExpert is a game-changer in outpatient healthcare. It enhances asset management, ensuring the best care for patients. Luke Johnson, Co-Founder and CEO of CapExpert, spoke with Highway to Health's David Kemp on how CapExpert enhances asset management, bridging visibility gaps and streamlining […]
Read More