E-Commerce Casualty: Chinese Owners Sell Stake in House of Fraser
Just four years after making the initial acquisition, the Chinese owner of Britain's department chain House of Fraser is reportedly selling its majority stake in the company. Stock exchange filings reveal Nanjing Xinjiekou Department Store Co. will offer its 51% stake to fellow Chinese firm Wuji Wenhua. The UK shopping market has been moving away from brick and mortar stores and toward e-commerce in recent years, in what analysts say is the trend that drove this week's offer.
This year's House of Fraser's pre-Christmas sales dipped 2.9% over the same 2016 period. The conglomerate that owns a majority stake in Nanjing Xinjiekou has failed to launch more than 50 stores in China under the Fraser name. Only a single "Oriental Fraser" store opened its doors in Nanjing late last year.
Overall, retail sales are dropping in the United Kingdom. Clothing and technology stores are weathering the brunt of the downturn, though online shopping has continued to soar. It remains to be seen how and if the House of Fraser brand will continue.
Latest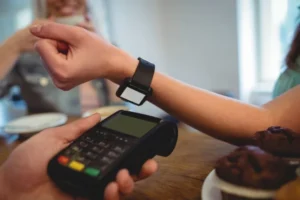 September 23, 2022
Inflation and ongoing concerns of a recession are affecting consumer spending behaviors. And as always, the restaurant industry is a great place to take the temperature of what people are willing to
Read more