Is the Last Mile the Last Challenge for Retailers?
Big names in retail, like Target and Amazon/Whole Foods, are investing heavily in same-day delivery services that do the job quickly and accurately. These decisions are in response to the reality that delivery is transitioning from an add-on service to a basic service.
Retailers are realizing that customers expect "convenience" and "connectivity," according to Rohan Duggal, co-founder of EpiFruit, an on-demand delivery platform in New York. He further explains that Amazon and Google make these services a priority. They are also able to offer lower prices, which make it tough for the small business to compete.
Duggal says the answer to smaller local shops is that those who can offer fresh food items like produce that can meet local demand will survive this trend, as people are willing to visit their neighborhood businesses for those items.
The logistics of a delivery service are not as simple as they sound. Using store employees doesn't really work, and in paying certain services by the trip, retailers often pay for the return trip, which is of no value to them. And many third-party solutions run into similar problems and also deal with high employee turnover rates. So, Duggal and EpiFruit are utilizing a concept that makes use of Internet communications and independent delivery people.
Duggal argues that this different type of third-party platform, one that arranges contract workers to provide services, is a better answer to the delivery dilemma. This open market platform allows contract professionals to bid on tasks. Admittedly Uber-esque in nature, this solution means retailers can pay a lower rate for their delivery tasks and pay one-way only. The process is simplified for store owners and managers. In this platform retailers can choose from a range of delivery professionals based on ratings or other needs. It's also advisable, says Duggal, to have an accountability system in place with whomever you choose as well as a reliable tracking system.
Read more at Food Engineering
Latest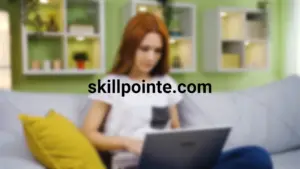 November 30, 2023
Adopting an entrepreneurial mindset is increasingly essential in today's diverse professional world. This approach, emphasizing resilience and innovation, is applicable in various careers, encouraging individuals to see opportunities in challenges and to think beyond conventional methods. SkillPointe recognizes the importance of aligning this entrepreneurial spirit with career aspirations. The organization assists individuals in transforming […]
Read More