Listen: Under Armor "Flexes" Its Receipts' Muscles

When purchasing athletic gear, most of us focus on the benefits that we can get while wearing our new clothing, but Under Armour is embracing a way to use your receipt to help enrich the experience even more.
Under Armor has announced its selection of ereceipt innovator, flexReceipts, to power its digital receipts across all North American locations.
FlexReceipts will integrate their dynamic digital receipts with Under Armour's Aptos point-of-sale system to go beyond the traditional paper receipt that we toss away as soon as we get home.
Brent Ott, Senior Manager of Athlete and Teammate Retail Experience for Under Armour explains, "Under Armour athletes [its customers] deserve the best connected experience, and with flexReceipts, we can now engage with brand-right digital receipts that deliver content and product suggestions tailored specifically to each customer."
The receipt company is backed by Y Combinator and strategic investor Synchrony Financial, among others. FlexReceipts is currently implemented in over 12,000 retail locations across the U.S.
Latest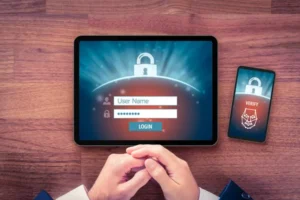 October 3, 2022
KEY POINTS: KEY POINTS: Attacks exploiting multifactor authentication are on the rise. Using MFA fatigue, attackers successfully breached Uber and Okta. Security measures like
Read more