MarketScale Retail 01/07/19: A Good 2018 and a Bright 2019
The future of retail is bright, according to industry analysts Stephanie Sullivan and Tony D'Onofrio. Both agree that the economy is driving the retail boom, especially the fantastic holiday sales. However, innovation is also acting as a major disruptor. What this means for the retail industry as a whole, as well as specific sectors within the industry, are investigated in these two fascinating interviews.
Confessions of a Black Friday Shopper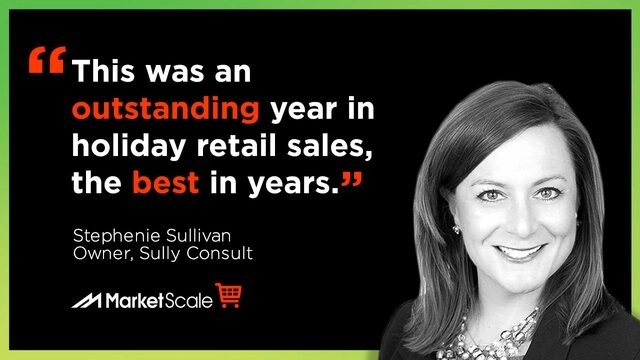 The world doorbuster brings a smile to Stephenie Sullivan's face as she remembers lining up on Friday morning with her family to get a great deal. Nowadays, Stephenie is an Arkansas retail analyst, professional development consultant, and frequent Marketscale Retail guest who recently shared her insight on this year's holiday sales results.
"This was an outstanding year in holiday retail sales, the best in years," Stephenie says, citing a 5.1 percent increase in overall sales over 2017. "This goes hand in hand with a good economy, a low employment rate, and people with money in their pockets, feeling confident in their spending."
Millennials & Cashier-less Stores: Trends for 2019
Tony D'Onofrio, CEO of TD Insights, says that retail had a very good year in 2018, especially during the holiday season. He says the department stores struggled through the holiday season, but the rest of retail did extremely well. "2019 will be the year 73 million Millennials will overtake the 72 million Baby Boomers, which was the largest generation," D'Onofrio says. "and I think that's a major opportunity for retailers going forward."
D'Onofrio says that Millennials want experiences more personalized and brands that understand their unique needs, and brands that take advantage of that will succeed. He also says that connectivity with smart phones is going to be more important going forward, especially connecting them to physical stores to create unique personal experiences and even eliminating cashiers. Overall, D'Onofrio is bullish about the future of retail, both because of the booming economy and because of the disruptive innovations already working their creative destruction magic.
For the latest news, videos, and podcasts in the Retail Industry, be sure to subscribe to our industry publication.
Follow us on social media for the latest updates in B2B!
Twitter – @RetailMKSL
Facebook – facebook.com/marketscale
LinkedIn – linkedin.com/company/marketscale
Latest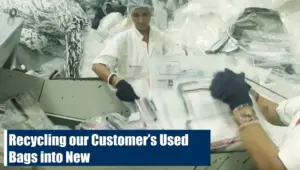 December 6, 2023
This video focuses on EcoLOK4, a groundbreaking product by CONTROLTEK that exemplifies innovation in sustainability. It highlights the process of transforming landfill waste into new deposit bags, with 90% of each bag's material being repurposed trash. This initiative not only reduces waste but also closes the sustainability loop, demonstrating CONTROLTEK's commitment to environmentally friendly […]
Read More