Retail Innovations of Today and Tomorrow
The present is fleeting. What consumers want today may not be the same tomorrow, so for retail strategists to stay on top, they must focus on the future ahead. Inflation and rising prices affect consumer spending today. Will those spending habits change long-term behaviors? What innovations will lead retailers to success from now until the next decade and beyond?  
What Just Happened's Christine Russo knew to get these answers, she needed a top-notch source. And she found someone whose finger is always on the pulse of the consumer, Kasey Lobaugh, Chief Retail Innovation Office at Deloitte. Lobaugh is currently amid a significant effort at Deloitte focused on the future of the consumer in the more numerous consumer industry, including retail. This year-long effort involves more than five hundred people, including experts and luminaries, both internal and external. Deloitte wants to understand the industry's various forces over the next decade. 
"We're still in the process of shaping what it all means," Lobaugh said. "I can tell you what we've come out with is these six forces. And those six forces you must study and understand how they come together. They are accelerating forces, but they are also tectonic. In other words, they're these big moving pieces slamming into each other."  
Russo and Lobaugh discuss: 
The six forces: consumer, industry, society, technology, planetary climate, and geopolitical changes

 

Where will the world be in the next decade, and what are the implications

 

 

How the Metaverse and digital experiences will shape consumer spending

 
"The future is not something to be predicted; it's something to be forged," Lobaugh said. "We play a role, you and I as individuals, and part of what we're trying to do is understand the critical choices that we, as an industry, will have to make.
Lobaugh is a senior leader In Deloitte's Retail and Consumer Products practice. He leads Deloitte's effort to define the forces shaping the next ten years of the Consumer Industry – The Future of Consumers. Lobaugh's transformed retail initiatives for over 26 years, helping the world's largest retailers set their strategy for the evolution to a next-gen retail business model. Over his career, Lobaugh's served most of the world's largest retailers and has significant global networks within the retail industry. 
Latest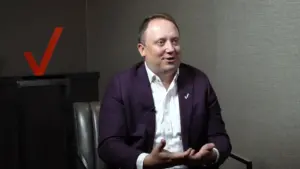 December 1, 2023
For a special episode of The Verizon Partner Network the focus was on the considerable role of partnerships in the Verizon Partner Program and the leaders shared their perspectives on the initiative. Their conversation brought about a lot of thought-providing context on the evolving telecommunications landscape. In today's era, collaboration and integration are key to […]
Read More