Toy Supply Chain Keeps Retailers Out in the Cold This Christmas
The holidays are a time of year for gathering with loved ones and giving gifts — but for 2021 specifically, Santa has a serious toy shortage and supply chain issue. With 75% of U.S. consumers planning to buy toys, apparel and gift cards, consumers are preparing for the worst, expecting that toys will be the second greatest industry out of stock this year.
To fully comprehend the situation, The Guardian did some investigating, and "tracked" an imaginary toy from factory to Christmas tree to explain the enormity of challenges the industry is facing, like port backups, container/material/staffing shortages, backlog issues and even other countries' COVID-19 policies.
While some might not be in the market of finding the perfect toy to put under the tree for that special child, the toy industry has a big impact on the U.S. economy overall — $98.6 billion to be exact according to the Toy Association. After a 16.7% increase in sales from 2019 to 2020, the shortage and supply chain issues could be devastating.
Jackie Breyer, editorial director of the ToyBook, says the difference in costs between this year and any other year has made it seem that Santa Claus' magic is necessary to stay afloat. Working at a B2B toy magazine, Breyer has seen how the supply chain crisis is affecting every touch point — the manufacturer, retailer, consumer and every stop in-between.
The retailers that will come out on top are those that thought ahead this year and placed their orders significantly ahead of time. However, not all were able to do so, and not having the forethought to do so isn't the only reason why.
"Prices. Costs just to get product onto a container — get it onto a ship — skyrocketed this year. People were paying $22,000 maybe to get their product onto a boat just to get here, where just a year ago it was maybe $3,000," Breyer explained.
For those that won't receive their holiday shipments until early next year, Breyer predicts that there will be some holiday markdowns to ensure shelves are cleared for the new inventory. While this is lucrative for the consumer and a workaround for the retailer, this could hurt the manufacturer later down the line since retailers will need to delay their restocks into 2022. Breyer foresees these novel issues as learning lessons for all.
"One of the biggest lessons that retailers may have learned is that they should place orders earlier and try to have space to store that inventory… and manufacturers perhaps will try to manufacture products so that it's ready to ship sooner," said Breyer.
Another expert on the matter, Steve Pasierb, president and CEO of the Toy Association, provided detail into how ports, namely the Port of Los Angeles, play a part in the crisis, echoing some of Breyer's comments.
"A lot of goods that would have arrived over the summer came in October or in November, and what consumers are seeing are some holes in the selection, they're not seeing the kind of big price-off discounts they've seen in the past," Pasierb explained.
As the global trade association of all toy companies in the U.S., the Toy Association has met with Congress, the Federal Maritime Commission (FMC) and the Port to find ways to improve the situation. However, Pasierb noted that making a major investment in the supply chain's resources, allowing the FMC more authority and pursuing this issue throughout 2022 are all key to resolving the issue.
Without some form of change, small companies will suffer. While the large toy companies have been able to navigate through the issues with their larger budgets and resources, the small companies are the ones left out to dry, Pasierb pointed out.
"95% of the toy companies in America are considered small businesses… Those are the ones that have been suffering," he said. "We have some companies who have seen the cost of their shipping containers increase 800%, and on top of that with new fees and different things like that, it's literally erasing their profits."
Without significant and intentional changes, Pasierb fears mergers and acquisitions, additional financing or even bankruptcy may be the reality for many businesses in 2022.
Latest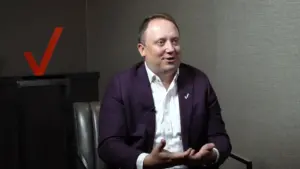 December 1, 2023
For a special episode of The Verizon Partner Network the focus was on the considerable role of partnerships in the Verizon Partner Program and the leaders shared their perspectives on the initiative. Their conversation brought about a lot of thought-providing context on the evolving telecommunications landscape. In today's era, collaboration and integration are key to […]
Read More