Ushering in a New Way of Networking for The Next Generation
What does the next generation of B2B want? What does it need? Many believe it's the metaverse. In 2022, more than 75% of U.S. marketers invested in metaverse-related activities. Top retail brands like Gucci and Lego saw the benefits of investing in the metaverse and leaped.
2023 tells a potentially different story. In its 2023 report on trends marketers may leave behind, HubSpot indicated that 29% of those surveyed indicated reducing their spending in the metaverse this year. How quickly mindsets change. Uncertainty about the future of the metaverse may have the B2B space asking, "What just happened?"
The situation could be that marketers haven't found the metaverse's sweet spot yet. However, some companies have invested in metaverse solutions that could pay off for B2B organizations in surprising ways. Mext B2B Metaverse is one of those organizations successfully creating virtual networking solutions for the metaverse.
What types of benefits can virtual networking platforms provide for those in the B2B space? It turns out to be quite a few. Mext's CEO, Hanene Maupas, says Mext built its solutions to solve real challenges for B2B. She spoke with What Just Happened? and host Christine Russo about the potential of the metaverse to provide green solutions and better interconnectivity for B2B companies. In the metaverse, blending digital and in-person interactions creates a potentially powerful networking tool for B2B.
"These are new ways that will consolidate the advantages of the physical and also allow physical events to communicate digitally with everyone who can't participate, to get knowledge and contribute in true ways in something very interactive," Maupas said.
Russo and Maupas' conversation includes:
How organizations desire to become greener and do less travel leads to networking opportunities within the metaverse.
Mext's forward-looking goals regarding the B2B space
Some of the inspiring aspects of the metaverse
"It's the experience itself," Maupas said. "I can discover new products and connect with people. I can attend events. You don't need to travel anywhere. When you hear about things and cannot do anything because you don't have the money, knowledge, or opportunity, it isn't easy to do much about it and progress. With the metaverse, we give this chance to anyone."
Hanene Maupas is an experienced Chief Executive Officer with a demonstrated history of working in the semiconductor and internet industries. Maupas is a strong business development professional with skills in sales and marketing. She received her Ph.D. from the Ecole centrale de Lyon.
Latest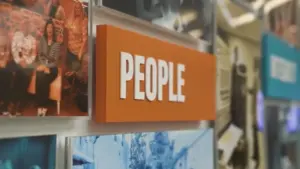 November 29, 2023
At IC System, the language of empathy speaks louder than the transactions of debt collection. In a compelling video feature, IC System's dedicated team casts a spotlight on their unique approach—combining heartfelt empathy with innovative solutions to navigate the often challenging landscape of financial obligations. IC System champions a path of compassion, delving deep […]
Read More