Walmart Sees Potential In Drones
Walmart Inc's patent filings hint that it may see a future where farmers use its drones to not only spot crop problems but selectively apply chemicals or even disperse pollen to bring shoppers the freshest and cheapest food possible.
The world's largest retailer applied for six patents last year on drones that aim to prevent damage to crops, control pest attacks on farms and cross-pollinate plants, according to U.S. Patents and Trademark Office documents that were made public last week and seen by Reuters.
Read the full article here
Latest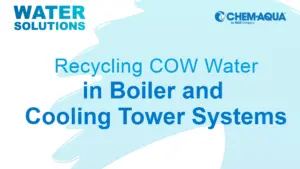 December 7, 2023
For the latest episode of ChemAqua's Water Solutions podcast, the focus was on an innovative approach to water conservation in the dairy industry. The show examined the potential of reusing Condensate of Whey (COW) water, a byproduct of dairy processing, and highlighted some of its economic and environmental benefits. Hosted by Dani Waddell, the informative […]
Read More