Watch: Amazon Reportedly To Offer Discounts to Retailers That Adopt 'Amazon Pay'
Amazon.com is offering to pass along the discounts it gets on credit-card fees to other retailers if they use its online payments service, according to reports. The move may actually hurt the company's profits, but will spread use of its payment system which is the goal.
Online retailers using Amazon's service have paid about 2.9 percent of each credit-card transaction plus 30 cents, which is divvied between Amazon, card issuers and a payment service, Bloomberg reported. 'Amazon Pay' has more than 30 million users and lets online shoppers log into their Amazon accounts from other websites, allowing them to finish transactions using credit cards and delivery addresses already saved, rather than having to type them again.
Latest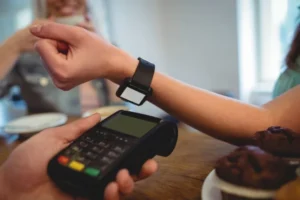 September 23, 2022
Inflation and ongoing concerns of a recession are affecting consumer spending behaviors. And as always, the restaurant industry is a great place to take the temperature of what people are willing to
Read more