Demands of Smartphone Camera Quality Drive Manufacturing Process Improvements
With one billion smartphones shipped every year, there are an infinite number of pictures taken by these handheld devices as well. And in the past few years, cell phone image quality has undergone vast improvements. While the average consumer may not have noticed these enhancements, ZYGO has.
Not just because we're an optical technology company who happen to make clever, innovative products. Rather, it's because we get to see how our efforts impact the daily lives of millions of people as they capture life's moments via their smart, but seemingly simple, phones.
Amazingly, these seemingly simple devices are packed with exceedingly smart technologies – one of which is the versatile camera lens module. Each smartphone's camera lens module consists of multiple discrete lens elements that work in unison to provide high-performance imaging.
We are introducing our solution to the industry, and ultimately consumers – the Compass™ microlens process metrology system. The Compass system in an on-line production control tool that enables the rapid measurement and control of critical micro lenses and lens molds, ensuring that design parameters are being met while keeping the manufacturing process in control.
The Compass system employs proprietary and innovative ZYGO optical technology to uphold the precision, automation, and production throughput standards that can meet both current and future industry needs.
To ensure superior selfies, both now and beyond, check out the revolutionary ZYGO Compass™ micro lens process metrology system.
Read more at zygo.com
Latest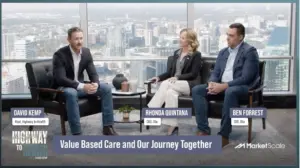 December 7, 2023
As of recent times, the healthcare industry has been progressively shifting towards value-based care, a model that emphasizes patient outcomes over the quantity of services delivered. This transition represents a significant shift that promises to enhance patient experiences and outcomes while controlling healthcare costs. With a growing emphasis on this approach, especially over the […]
Read More