Watch: New Cancer Drugs from Artificial Life
In 2014 artificial life was made for the first time.
Two new nucleotides were added—X and Y—to the standard four: A, G, T, C
These new nucleotides allow for the addition of unnatural amino acids to create entirely new kinds of proteins.
Now biotech company Synthorx has announced that they have developed a new cancer drug using these artificial bacteria.
Interleukin-2 has been studied for decades as an immune system-stimulating cancer therapy, but it unfortunately comes with some serious side effects and is often unpredictable.
By adding an extra unnatural amino acid to Interleukin, Synthorx created a "Synthorin" that prolongs the protein's activity while eliminating its immune-suppressing effects.
So, it turns out that creating artificial life is more than a cool laboratory trick—it may turn out to be a great new way to create new drugs as well.
http://www.sandiegouniontribune.com/business/biotech/sd-me-synthorx-cancer-20180430-story.html
Latest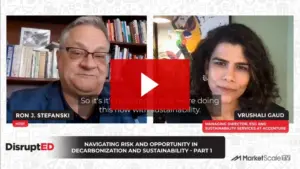 September 26, 2023
The global conversation has shifted dramatically towards decarbonization and sustainability in recent years. With the world experiencing unprecedented levels of disruption, from 5G technology to the challenges of a pandemic, the urgency to address climate change and its implications has never been more palpable. Although most business leaders see the vision of Sustainable Development […]
Read More