What Is Soil Conditioning?
In this informative video, ISA Certified Arborist James sheds light on the vital aspect of soil conditioning in the TreeNewal Process (TMP). Soil conditioning plays a crucial role in providing the ideal environment for trees to thrive. By supplementally adding organic matter to the soil, we enhance its nutrient content, making it easier for trees to access the vital elements they need for growth. This natural approach eliminates the need for constant spoon-feeding or synthetic fertilizers.
James emphasizes the importance of improving the soil's microbiology. The symbiotic relationship between the tree roots and microorganisms is essential for optimal tree health. A healthy soil ecosystem fosters beneficial interactions, enabling microorganisms to break down nutrients effectively, making them readily available to the trees.
The video highlights how using soil release technology with poor soil quality can hinder the efficiency of fertilizers. It can also limit nutrient uptake by the trees. It reinforces the significance of prioritizing soil quality for maximum utilization and benefits.
Discover more reasons why working with an arborist can safeguard the future of your trees!
Soil Conditioning: The Key to a Healthy Tree
Soil Conditioning Services You Can Count On
3 Ways to Keep Your Soil Healthy
Why TreeNewal Certified Arborists are the #1 Choice for DFW Tree Doctors
How TreeNewal Certified Arborists Support Sustainable North Texas Communities
Are you looking for a sustainable Dallas-Fort Worth tree care company that prioritizes the health and longevity of your North Texas trees and landscapes?
Look no further than TreeNewal, your trusted partner in tree care.
Our team of ISA Certified Arborists is dedicated to providing comprehensive tree services that ensure the vitality of your trees. From maintaining and reviving newly planted and established trees to diagnosing and treating tree diseases, fungi, and pests, we have you covered.
We specialize in proper tree diagnosis and offer tailored maintenance and treatment plans to keep your trees thriving. Our experts apply top-quality fertilizer and soil conditioning products to enhance tree health from the roots up.
At TreeNewal, we understand that many trees suffer from improper planting practices. That's why we offer specialized techniques such as air spading, root collar excavation, and vertical mulching to improve the longevity of your trees. Our goal is to create sustainable landscapes that stand the test of time.
We also provide tree surveys and mitigation services to assist homeowners, developers, and commercial clients in meeting local city tree preservation requirements. With our expertise, you can ensure compliance while preserving the natural beauty of your surroundings.
Call TreeNewal today to schedule a consultation with our knowledgeable team. Let us be your partners in preserving the beauty and longevity of your beloved trees.
Contact TreeNewal now
and experience exceptional tree care services!
Latest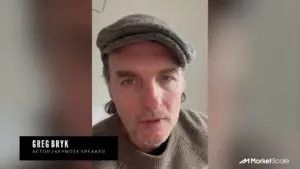 November 30, 2023
In a crowded marketplace, authenticity could be the strongest differentiator in standing out from the competition. Actor and Keynote Speaker Greg Bryk shares his insights on making a mark, on-screen and in the B2B arena. Bryk emphasizes the power of authenticity over pandering to the audience. He explains, "The way to stick out from […]
Read More