CANSEL TO DISTRIBUTE MICRODRONES FULLY INTEGRATED DRONE SYSTEMS THROUGHOUT CANADA

Vaudreuil-Dorion, QC Canada- Leading geospatial solutions provider, Cansel, signed an agreement to distribute Microdrones integrated systems. With 23 locations and a strong reputation dating back to 1966, Cansel is firmly positioned to help customers adopt drone technology for geospatial applications.
Martin Trudelle, Vice President of Geospatial Business for Cansel, explains "We were looking for a reliable and accurate UAV solution to expand our offering. We took a careful look at some existing customers who were already working with Microdrones. All were impressed by how fast, accurate and reliable the systems are- so we decided to make Microdrones systems available to all of our customers. The mdSolutions lineup from Microdrones meets the need of busy professionals who demand field to finish productivity."
Phil Kern, Trimble Distributor Manager for Microdrones, added "Cansel is a highly respected leader, with a growing and dynamic organization. They work hard to offer a complete, end-to-end solution. Cansel is exactly the type of distributor that we want to have representing Microdrones."
For more than 50 years, Cansel has helped organizations in the engineering, surveying, construction, mining, architecture, manufacturing, printing, utilities, forestry, and government sectors. Cansel's national team of professionals combine software, hardware and services to improve workflow. According to Trudelle, "The mdSolutions lineup from Microdrones will provide a huge benefit and cost savings to our clients in the field. Take the mdMapper1000DG system, as an example. It uses direct georeferencing to improve processing workflow. Plus, Microdrones systems are compliant with Transport Canada; that makes it easy to apply for a Special Flight Operations Certificate."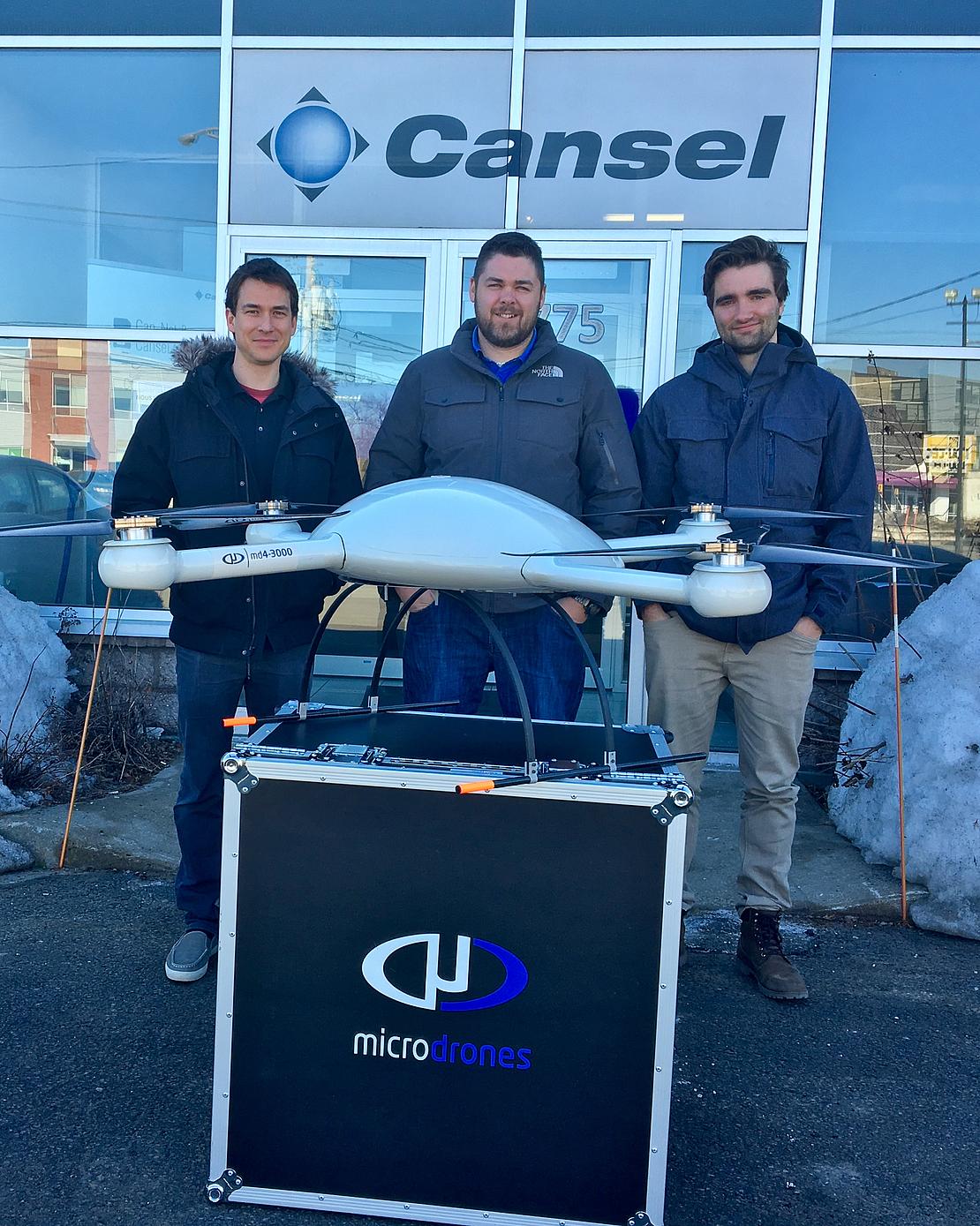 Available for order immediately, Cansel is offering Microdrones fully integrated systems that feature their advanced UAV with custom hardware and software, outfitted for specific geospatial applications. These systems come with everything a commercial user needs to get started using drones for surveying and mapping – the UAV, the sensors, the software and hardware. The product line-up currently includes:
Sebastien Long, Sales Manager for Microdrones in Canada, said, "Cansel is highly regarded throughout the industry. I'm thrilled to work with the Cansel sales teams and their customers. By helping field professionals realize the benefits of this technology, we're improving the way work gets done."
For more information about Cansel visit www.cansel.ca
About Microdrones
Founded in Germany in 2005, Microdrones developed the world's first commercial quadcopter and the company continues to lead the industry with their professional UAV solutions.
By pairing robust drones with cutting-edge sensors, Microdrones offers advanced turnkey solutions that make it easy for businesses to start using UAVs for surveying, mapping, construction, inspection, precision agriculture, mining, and other commercial applications. A heritage of quality German engineering, extra-long flight times, resistance to environmental challenges, and technology like direct georeferencing make Microdrones solutions exceptionally safe, efficient, and cost-effective choices for commercial users.
Microdrones serves markets around the globe. Interested in making drones a part of your work? Start a conversation with our friendly professionals today!
Read more at microdrones.com
Latest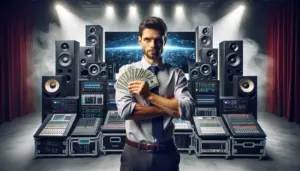 December 8, 2023
Mastering AV sales strategies in a global professional audio-visual (Pro AV) market, poised to reach $79.2 billion by 2028, requires much attention to detail. The surge in demand from corporate, government, and institutional sectors, driven by the need for enhanced productivity and efficient working environments, gives AV sales pros a lot of opportunity. In […]
Read More