ChatGPT's New Plug-Ins Are the Next Step Towards Integration Symbiosis Between OpenAI and its B2B End-Users
Just as the world was getting used to the current iteration of ChatGPT functionality, it's time to prepare for the next generation of generative AI use cases. OpenAI recently announced it's adding plug-in support to ChatGPT, which, among other integrations with third party services, would give the bot access to live data from the web, significantly increasing its capabilities and real-time trove of information.
In an announcement post, OpenAI explained that the plug-ins will allow other services to act as ChatGPT's "eyes and ears." This means that the chatbot will be able to collect and analyze data from all over the web. Up until now, ChatGPT has only been able to draw information from its training data, which ends in 2021. However, the chatbot will now be able to browse the internet and interact with specific websites thanks to the addition of plug-ins, including sites like Expedia, Instacart, Klarna, and Wolfram.
Public-facing integrations on ChatGPT's side are just a continuation of a growing symbiosis between online services and generative AI; even without these new plug-ins, companies are already innovating upon their business models by integrating ChatGPT into their solutions. For example, Atera, a remote-first IT management company, recently announced an expansion to its OpenAI integration to improve the way IT teams deal with repetitive tickets, simplifying the support ticket process and automating remediation loops to free up valuable hours.
Tal Dagan, Chief Product Officer at Atera, reflects on the last few months of ChatGPT integration and Atera's planning to further leverage the tool.
Tal's Thoughts
"We've integrated to OpenAI's API. It's super easy to use, integration took literally days, options endless. We've already created a script creation system, which is running in production, and for which we're getting raving reviews. We're now working on a script recommendation system based on ticket content. This should be out in two weeks. The impact is huge. We had more than 2000 signups for a better program waiting list."
Latest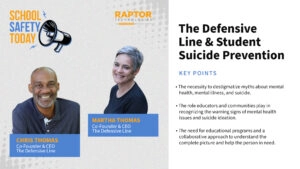 September 22, 2023
Student suicide prevention is a paramount concern among mental health providers. For one organization, student suicide prevention is more than a concern: it's their mission. The alarming rise in mental health crises among youth has become a pressing concern in recent times. With the complexities of modern life and the challenges of the digital […]
Read More