The Future of Data Storage, and Why Traditional Cloud Storage Just Won't Cut It
Global society is creating more data than ever before, and with every passing day, more information is created, demanding storage space. So where does it all go? Cloud storage has largely come to the rescue for our data storage needs, but even now the cloud technology is reaching a plateau. So how do we innovate data storage for the demands of the future?
Our guests today on this episode of the MarketScale Software & Technology Podcast are here to answer that question. Scott Shadley, vice president of marketing for NGD Systems, and Andy Lee, director of product & marketing for EchoStreams, join us to discuss the history of cloud storage, the areas for innovation in this technology, and how these changes can transform how we think of storing data.
"Compute, memory and storage," Shadley said is how we have traditionally compartmentalized the processing of data—as single items paired together. But NGD and EchoStreams are turning this concept on its head with the concept of "computational storage." This idea adds an engine to cloud storage, processing, and shrinking data using a "lower power envelope."
The need for an energy-efficient data storage solution is no more apparent than in Amsterdam, where the city has banned the building of future data centers because of its enormous demand for power.
As Shadley said, "the amount of data we are generating today is astronomical," and we only continue needing more storage. The solution to the issue isn't in building more storage centers, but by making the way we store data more efficient.
"Stop treating peoples data as just 0's, and 1's being stored on a brick, but make that storage device, that brick, be able to do something with those 0's and 1's in a more effective and efficient way," Shadley said.
The global demand for storage makes the issue of efficient storage all the more pressing, and a predictor that this technology has staying power.
For the latest news, videos, and podcasts in the Software & Electronics Industry, be sure to subscribe to our industry publication.
Follow us on social media for the latest updates in B2B!
Twitter – @TechMKSL
Facebook – facebook.com/marketscale
LinkedIn – linkedin.com/company/marketscale
Latest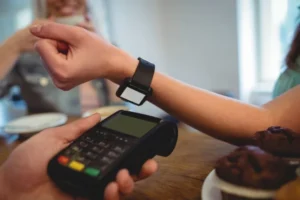 September 23, 2022
Inflation and ongoing concerns of a recession are affecting consumer spending behaviors. And as always, the restaurant industry is a great place to take the temperature of what people are willing to
Read more