Connect Fonts Training – Finding Postscript Fonts
To quickly locate postscript fonts in your font library using Connect's desktop app, follow these steps:
Install Connect's desktop app from Connectfonts.com by visiting the website, logging in, and clicking on your avatar in the top right corner. Install the Connect box.
Launch the Connect app, and it will open with a similar interface to what's shown.
Click on "New Smart Search" in the top menu bar to create a new smart search.
Name your smart search, e.g., "Postscript Fonts," so you can easily find it later.
Update the filters of your smart search by clicking on "Post Group Name" in the top middle and changing it to "Type." Then, switch "Open Type T" (default option) to "Postscript."
Click away to confirm and lock in the changes.
Now, you can locate all the postscript fonts in your library by using the smart search feature in Connect Fonts.
Latest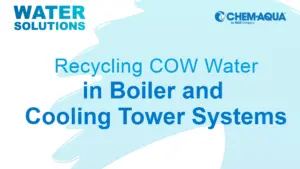 December 7, 2023
For the latest episode of ChemAqua's Water Solutions podcast, the focus was on an innovative approach to water conservation in the dairy industry. The show examined the potential of reusing Condensate of Whey (COW) water, a byproduct of dairy processing, and highlighted some of its economic and environmental benefits. Hosted by Dani Waddell, the informative […]
Read More