6 Key Benefits of VoIP
Voice over IP (VoIP) has been gradually replacing the public switched telephone network (PSTN) as the voice communications infrastructure for businesses, their suppliers, and customers.
If your business isn't already using VoIP or you're looking for a viable telephone service, it's important to know how VoIP is changing the workplace. Let's take a look at 6 key benefits of VoIP technology.
1. Mobility
With VoIP, workers are no longer tethered to their desks to make and receive phone calls from a specific number. VoIP phone services enable calls to be made anywhere there is a broadband connection, and they allow employees to use the same phone number across the world.
Offices can now exist without in-house workers, and businesses can exist without offices. From the coffee-shop freelancer to the overseas team member, the multi-faceted roles of the remote workers are now a reality. VoIP has contributed to increased global connectivity and round-the-clock availability of businesses today.
This is not only a huge draw for businesses in terms of boosting their performance but also an opportunity to attract employees who are enticed by this work style.
A younger generation who have never known life without the internet have already entered the workforce. They are accustomed to always-on technology but they want a flexible lifestyle. Businesses with technology in place to cater for this are certain to draw a crowd. 
2. Reduced Cost
The cost of calls, expensive private branch exchange (PBX) hardware, and fixed foreign exchange lines are all a thing of the past. Together with simplified and less expensive installation and maintenance, VoIP results in significant cost reduction in comparison to a traditional PSTN system.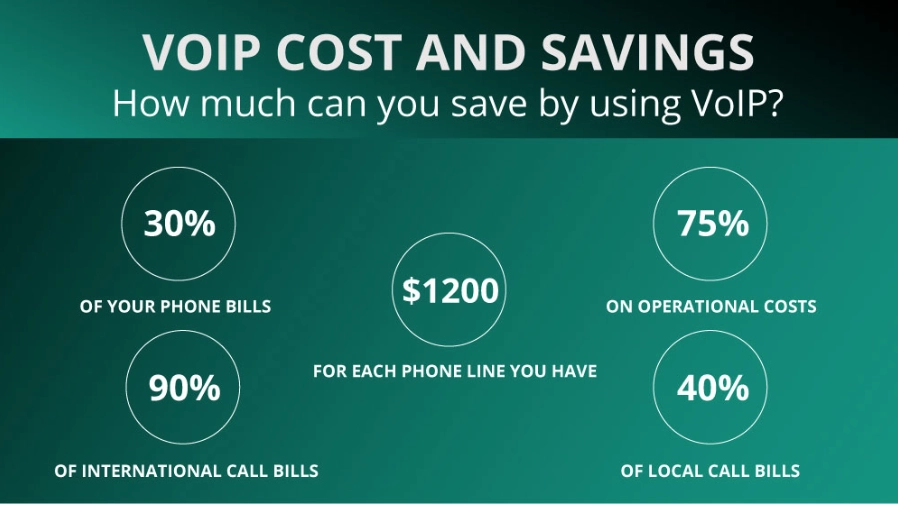 3. Less Hardware
VoIP PBX can be implemented entirely in the cloud, without any hardware or committed internal IT team to manage the phone service. But even companies with onsite VoIP applications have less hardware than PBX systems, which require a large phone server and new boards every time a change is made. Also, with VoIP, all business communications share the same data network.
4. Scalability
VoIP allows you to quickly increase your capacity when your business grows, or for seasonal rushes. Also, because of the cloud, you can use as much or as little capacity as you need and simply scale up or down as your needs change. If you need to move or add a line, this is easy to do. You can also appear to have offices in more than one location, increasing your presence without the expansion costs.
5. Features
Many standard VoIP phone services come with features that would be additional extras, with additional charges, with previous phone system suppliers. They even provide services that are not provided with traditional phone services.
Features like call forwarding, three-way calling, caller ID, electronic and video messaging, video conference, online meetings and more are available with VoIP. 
Phone solutions can serve as the basis of all business communications and integrate with email and calendars.
6. Productivity
Because VoIP services offer the extra features mentioned above, employees will have access to all the tools required to be more efficient and productive. What's more, VoIP phones offer more intuitive interfaces so employees can start using the phone service with little or no training. VoIP also integrates easily with other company applications.
Furthermore, improved productivity comes with combined audio, video and data communications (or unified communications). Unified communications provide efficient, real-time collaboration between different teams of workers, leading to faster decisions and accelerated outcomes.
Author bio: Sam O'Brien is the Senior Website Optimisation & User Experience Manager for EMEA at RingCentral, a global UCaaS systems provider. Sam has a passion for innovation and loves exploring ways to collaborate more with dispersed teams. He has written for websites such as BambooHR and Vault.
Email: sam.obrien@ringcentral.com
---
For the latest B2B news, trends and tips check out our industry pages! You can also follow us on Linkedin or Twitter at @MarketScale!
Latest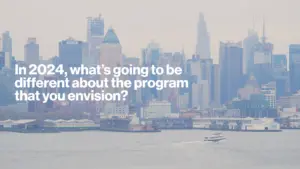 December 1, 2023
In the dynamic telecommunications landscape, Verizon's Partner Network continues to evolve, adapting to new trends and opportunities. For another segment featuring Mark Tina, VP of Indirect Channel Distribution and Channel Chief at Verizon Business Group, he explores exactly what types of significant changes and advancements the Verizon Partner Network will see in 2024. In this […]
Read More