Grcoery Shop Tradeshow Recap
At the highly anticipated Grocery Shop tradeshow, Phononic left a lasting impression on attendees with their groundbreaking solid-state cooling and heating solutions. Their captivating booth and innovative technology garnered widespread attention and admiration from industry professionals, making them a standout presence at the event.
Phononic's booth at Grocery Shop showcased their cutting-edge refrigeration systems, which offer precise temperature control and exceptional energy efficiency. The sleek and modern design of the booth perfectly complemented the advanced technology on display, creating an immersive and visually striking experience for visitors.
What truly impressed folks at the tradeshow was Phononic's ability to demonstrate the real-world applications and benefits of their solutions. From preserving the freshness of perishable goods to minimizing energy consumption, Phononic showcased the tangible impact of their technology on the grocery industry. Attendees were captivated by interactive displays and demonstrations that highlighted how Phononic's solutions enhance food quality, reduce waste, and improve the overall customer experience.
Moreover, Phononic's knowledgeable team engaged with attendees, offering valuable insights and in-depth explanations of their technology's capabilities. Their expertise and passion for revolutionizing refrigeration resonated with the audience, solidifying Phononic as an industry leader and a trusted partner for grocery retailers.
By impressing folks at the Grocery Shop tradeshow, Phononic solidified its position as a game-changer in the refrigeration industry. Their advanced solutions and commitment to sustainability and efficiency set a new standard for temperature control, garnering recognition and admiration from attendees who were eager to embrace the future of refrigeration technology.
Latest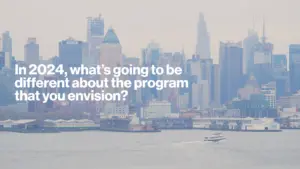 December 1, 2023
In the dynamic telecommunications landscape, Verizon's Partner Network continues to evolve, adapting to new trends and opportunities. For another segment featuring Mark Tina, VP of Indirect Channel Distribution and Channel Chief at Verizon Business Group, he explores exactly what types of significant changes and advancements the Verizon Partner Network will see in 2024. In this […]
Read More