GSX's Physical Security Solutions That Are Transforming the Market
The security landscape is quickly evolving. The race to understand what the next big thing in security is a tight one, with many stakeholders and experts in the field. Several companies from the industry came together at the 2018 Global Security Exchange (GSX) Conference and Expo. GSX is known as the most respected and comprehensive event in the industry. With thousands of attendees and exhibitors from around the globe, it is where innovation, ideas, and inspiration come together.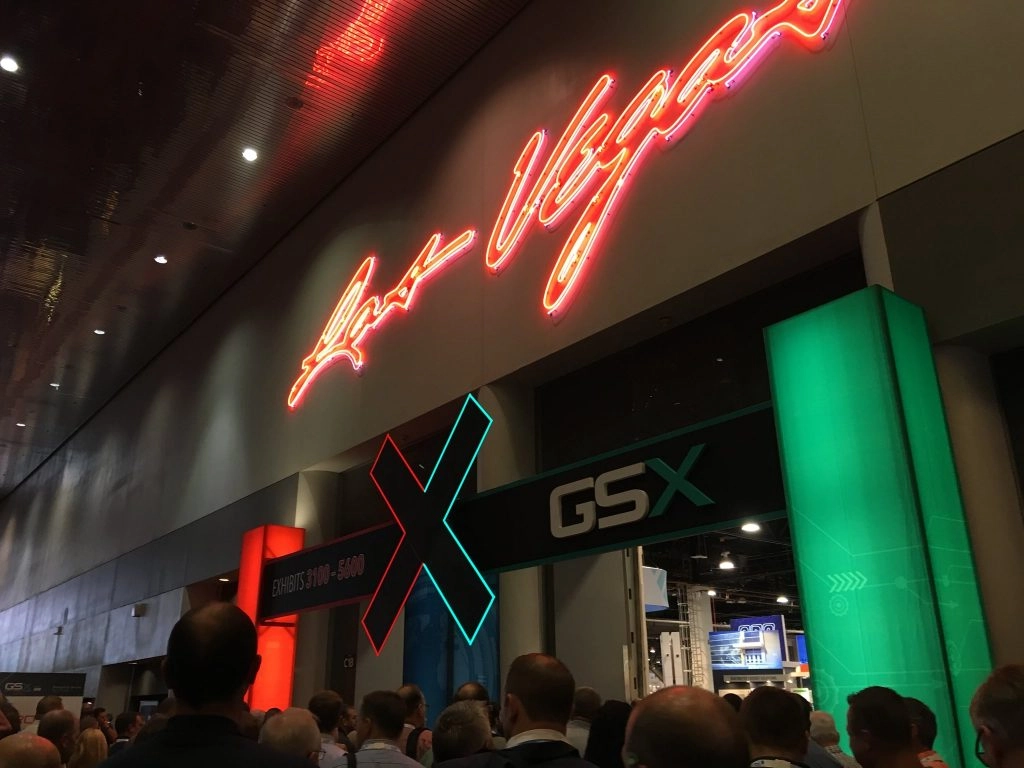 To get a pulse on the security industry, MarketScale had the opportunity to talk to several leading firms attending GSX to get their perspective on multiple subjects including biometrics, facial recognition, and drones. Here's what we learned:
Monitoring Access Points is Critical to New World of Safety
In any large venue or event—not unlike the GSX Conference itself—many people enter and exit from multiple access points. How can security teams spot a threat or an opportunity just from a face? Larry Reed, CEO of ZKTeco, said, "Long-range facial recognition can allow you to identify who is coming into your venue, store, or business. There may be a whitelist—those high-value customers that need more attention—as well as a blacklist for those that are a threat. Technology enables this new detection."
What are the core functions of security & how did the smart phone help facial recognition technology become accepted by the mainstream consumers? Stayed tuned for our full coverage of #GSX18!
.
.@ASIS_Intl @ZKTeco #Security #Deterrence #Technology #Innovation #FacilityExecutive pic.twitter.com/6bIuwQFxxH

— MarketScale (@MarketScale) September 27, 2018
The type of facial recognition from ZKTeco, per Larry, "includes a deep-learning face recognition algorithms and adapts distributive face recognition surveillance solutions, this allows for scalable real-time face recognition surveillance."
There is a dichotomy of access control in the security industry. It needs to both allow access to those who should have it, while keeping others out. That's the conundrum that Mark Hillenburg, Director of Marketing for DMP, spoke about. He said, "It's imperative to have both intrusion and access control on the same platform. They shouldn't operate in silos. However, the typical way to access—either through keycards or other objects—is becoming outdated. Consider that this task is carried out by consumers, and what they all have in common is they are carrying a smartphone. That's where access control is headed—to be operable via smartphone."
Biometrics Gets a Boost with New Tech
There are many other threats in the security world, according to Oswald Dejeda, COO of IdentyTech. The company specializes in integrating multiple systems of security relating to facial recognition and biometrics. Oswald shared, "Our facial recognition takes things a step further than just identifying possible threats, it can actually understand facial expressions. Is the person happy, sad, anxious? Our technology can tell."
Oswald also offered his company's solution to hacking biometrics, saying, "In most fingerprint applications, it's easy to duplicate the fingerprint for access. That's not how our system works. The finger itself must be an actual finger with blood flow. The technology uses multi-spectral imaging which sends layers of light through the finger to capture the fingerprint. This technology has thus far not been breachable."
Oswald also offered this about the company's facial recognition system, "Our solution takes multiple pictures then creates a 3-D rendering of the face and then can match that to a database. Plus, if the operator is looking for a particular individual, a crowd can be scanned to find that face."
Drones and Security: Detection and Identification
The other big trend in the world of security is drones. Drones are everywhere now—they have made it into the mainstream as they are much more cost effective and easier to control. However, with this ease of use comes many threats. Enter the drone detection segment. "The problem isn't necessarily the drones but who is operating them," Johnny Tseng, Enterprise Sales Manager of Dedrone said. "Traditional security has been at the ground level. Now we need to look up."
"What Dedrone does is identify any drones that shouldn't be in an airspace. The software used by Dedrone evolves as the drones do, as new tech is coming out rapidly. This provides an early alert system of at least 30 seconds up to one minute. This can be critical in detecting drones that are nefarious. It's also continuing to gather intelligence and using machine learning to become even smarter," Tseng said.
He also said that one area that the Dedrone has shown exponential growth is with the Department of Corrections.
"It's become common for contraband to be dropped to prisoners. Dedrone counters this new way to aid criminals," according to Tseng.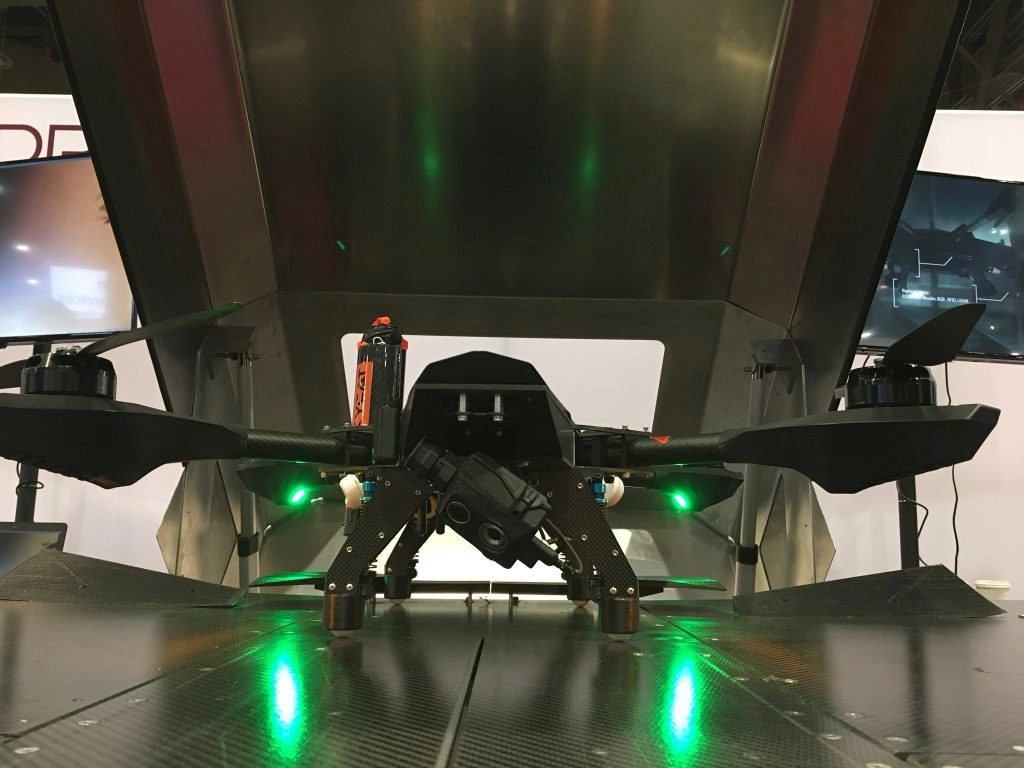 Drones in security is big business, and many drone creators have come up with inventive ways to lead the pack like the DroneCore product from ASYLON. ASYLON's CEO Damon Henry said, "There are really three parts to our product. First, there's the drone itself which can be fully automated. Then there's the drone home, where a drone can fly in dock then a robot switches out the battery, so it can continue on its mission. The third component is DroneIQ, which gathers data and intelligence. Without this trifecta, there's be no simple way to scale drone usage for security or other use cases."
"One important facet of how our drones works is perimeter control. Drones are the first line of defense that can within seconds know if a breach was just an animal crawling through a fence or an actual person. Depending on its assessment, guards or security personnel can be dispersed to that area," Henry added.
https://www.instagram.com/p/BoKhjQHl1Uk/?taken-by=marketscale
Lack of Drone Infrastructure Opens Threats
Another occurrence in the world of drones is the infrastructure in which they operate. Compare it to cars. Cars are regulated, highways are standardized, and drivers must have a license. That means that airspace is unprotected. Fortem looks to help guide the infrastructure of drone usage by protecting these airspaces.
Bruce Carpenter, VP of Business Development for Fortem, said, "Our product SkyDome creates a virtual dome over a venue like a stadium, monitoring any objects that come into that zone. We use radar to do this as well as sending drone hunters to get a better look at what's in the airspace. This can all be done and mitigated in less than a minute. AI is another important part of how our system works. This intelligence can help determine if the drone is really a danger or just someone flying without the knowledge that they shouldn't be in that area."
GSX is always an opportunity to learn about the state of security. Facial recognition, biometrics, and drone usage were some of the main highlights from the show in 2018, and there will certainly be new developments in the coming year. Be sure to check out these featured companies and the solutions they bring to the market.
Latest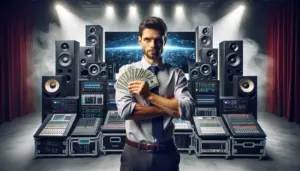 December 8, 2023
Mastering AV sales strategies in a global professional audio-visual (Pro AV) market, poised to reach $79.2 billion by 2028, requires much attention to detail. The surge in demand from corporate, government, and institutional sectors, driven by the need for enhanced productivity and efficient working environments, gives AV sales pros a lot of opportunity. In […]
Read More