Learn How to Generate High Resolution Point Clouds with the All-New mdLiDAR1000HR aaS Drone LiDAR system
Rome, NY- Microdrones is pleased to announce that the next generation of our industry leading drone LiDAR Survey equipment is now available, the mdLiDAR1000HR aaS. To demonstrate the capabilities, features and deliverables, Microdrones is hosting a special presentation on this all-new drone LiDAR surveying system, Wednesday, March 3rd, 2021 at 9am ET, 6pm ET, or 9am CET.
CLICK HERE to register for this presentation.
Learn how the new mdLiDAR1000HR aaS provides higher accuracy, greater resolution, and additional point density over the mdLiDAR1000. With the mdLiDAR1000HR aaS, HR means that high resolution point clouds and increased coverage is made easier and more accessible than ever. This is the UAV, hardware, software, workflow, training and support that surveying professionals need.
The presentation will be conducted by Robert Chrismon, Microdrones Marketing Manager and voice of the customer. Robert is a Professional Land Surveyor who brings extensive field experience using drones for surveying work, having previously been a customer of Microdrones.
"Overall, I was very impressed with the data produced by the new mdLiDAR1000HR aaS," Chrismon said. "I'm excited to demonstrate the resolution improvement over the mdLiDAR1000 aaS. With the additional point density, greater resolution, and higher accuracy over the previous mdLiDAR1000 aaS, we start to close the gap on the mdLiDAR3000 aaS. This will allow more of the surveying community access to a quality UAV LiDAR solution."
About Microdrones
Microdrones grew out of the collaboration between the German inventor of the world's first commercial quadcopter and a determined surveying payload and software developer in North America. The result is a global aerial mapping technology company that delivers complete and reliable mapping systems specifically developed for the surveying, mining, construction, oil & gas and precision agriculture industries. Microdrones Integrated Systems are industrial tools addressing specific complex mapping challenges for professional customers, relying on a fully integrated geospatial workflow that enables cutting-edge software technology from Microdrones to transform raw data collected in the field by Microdrones survey equipment into valuable high-quality survey grade data. Microdrones is widely recognized for its LiDAR technology leadership.
Microdrones has engineering centers and manufacturing facilities in Germany, Canada, France, China and the United States, as well as a sales, support and distribution network spanning six continents. To learn more about Microdrones, visit www.microdrones.com
Latest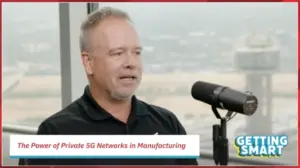 September 25, 2023
The Convergence of 5G and Automation in Manufacturing: A New Industrial Revolution The manufacturing industry stands at an inflection point. Advances in 5G technology and automation are coming together to transform the way products are made, and the role that humans and machines play in this process. Per Treven, Director of Business Development at Ericsson, […]
Read More