MarketScale Mornings: Navigating the Future of Drone Regulations
On the most recent edition of MarketScale Mornings, hosts Tyler Kern and Daniel Litwin were joined by Mike Dziok and Bret Burghdurf.
Dziok is the Vice President, Global Marketing for Microdrones. Burghdurf is the Director of Marketing for Americas and New Markets for the company.
Learn how new industries are putting drones to use, what FAA regulation might mean for them going forward, and what some common misconceptions are around the unmanned devices. Kern and Litwin will also cover up-to-the-minute B2B news and fill you in on all the latest developments from the business world.
Bringing thought leadership to your morning routine, MarketScale Mornings will keep you informed with industry experts on the latest trends, events and news in B2B.
Latest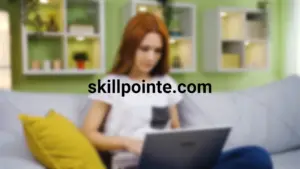 November 30, 2023
Adopting an entrepreneurial mindset is increasingly essential in today's diverse professional world. This approach, emphasizing resilience and innovation, is applicable in various careers, encouraging individuals to see opportunities in challenges and to think beyond conventional methods. SkillPointe recognizes the importance of aligning this entrepreneurial spirit with career aspirations. The organization assists individuals in transforming […]
Read More