MarketScale Software & Technology 12/13/18: How Today's Software is Keeping Businesses Compliant and Ethical
On today's episode, we pose some "how" questions for you, and we're sure by the end of the show you'll have all the answers. First question: How can you best stay ahead of regulations and compliance in the cannabis production industry? It's a growing industry, and growth creates strain. We chat with Washington-based Sugarleaf to shed some light on the unique back-end for weed growers, and why they need software to handle the whole process, seed to sale.
Another question: How can banks and other financial service companies use data and technology to their advantage to offer customers new innovative services and products? Cesare Fracassi, associate professor at the McCombs School of Business at the University of Texas at Austin, gives us his take, peering into the current state of FinTech.
Last question: How do you bring AI to your business in an ethical manner? The ethics of AI are crucial, especially in the corporate world; listen to Ben Taylor, Chief AI Officer for ZIFF Inc., break down what biases creep their way into your algorithms, and how to avoid them.
I promise this episode is going to be one of our most educational, so take this actionable insight and apply it to your business, whether you're in finance, cannabis production, or practically any vertical.
CANNABIS PRODUCTION SOFTWARE: SAVING YOU FROM YOURSELF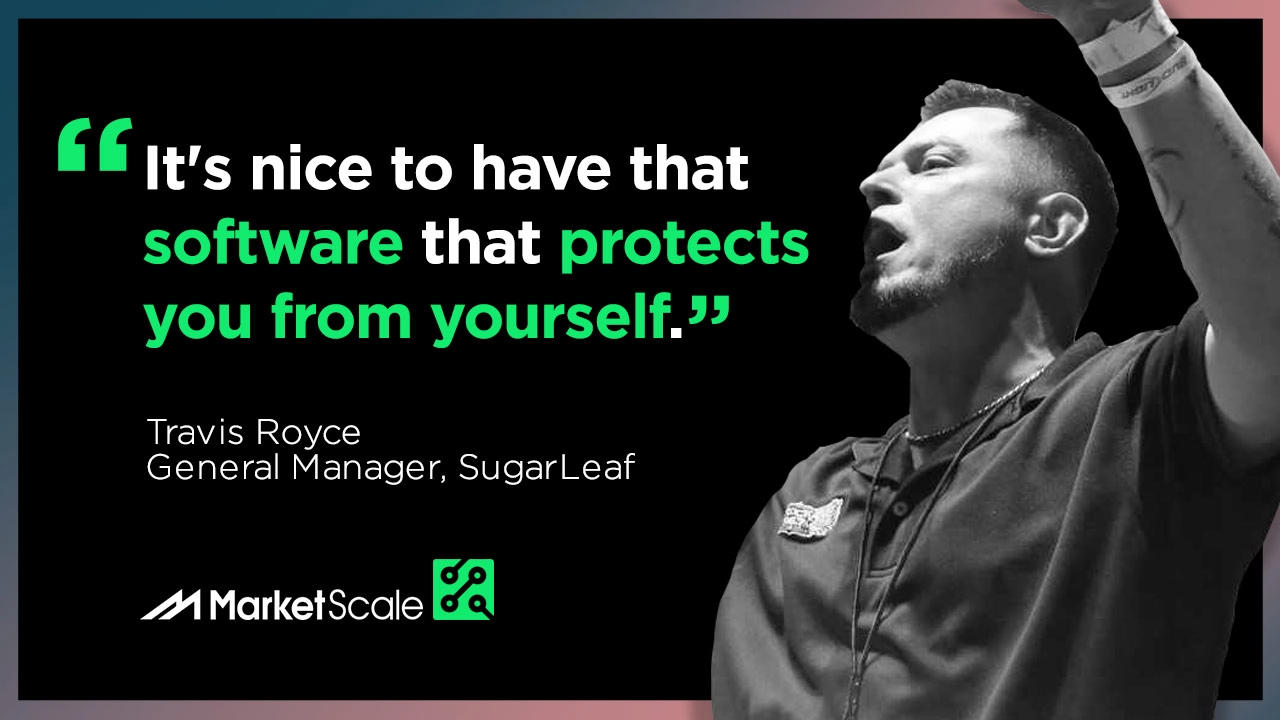 I came across an article that immediately grabbed me, and how can you blame me when cannabis production is in the title. The article, posted by The GrowthOp, focuses on the software Weed Advisor, but speaks to the interesting nature of production management software in the cannabis industry. Their needs are so radically different, and the industry fascinates me so much. Being in its legal infancy, maximizing production and adjusting to shifting regulations poses a continuous and serious challenge. Though young, however, the industry is set for tremendous growth. The United States market alone clocked in at $9.3 billion in 2016. By 2025, the industry could have a CAGR of 34.6 percent.
To break down the article and get insight on the software that powers efficient cannabis production, we sourced Travis Royce, General Manager of Washington-based company SugarLeaf. The cannabis producer is an indoor Tier 3 producer/processor of cannabis, meaning they oversee the entire process from seed to sale, selling directly to retailers. This complete Their software needs are deep and diverse. Let's hear from the expert.
AUTOMATING FINTECH AND HOW IT WILL CHANGE FINANCIAL SERVICES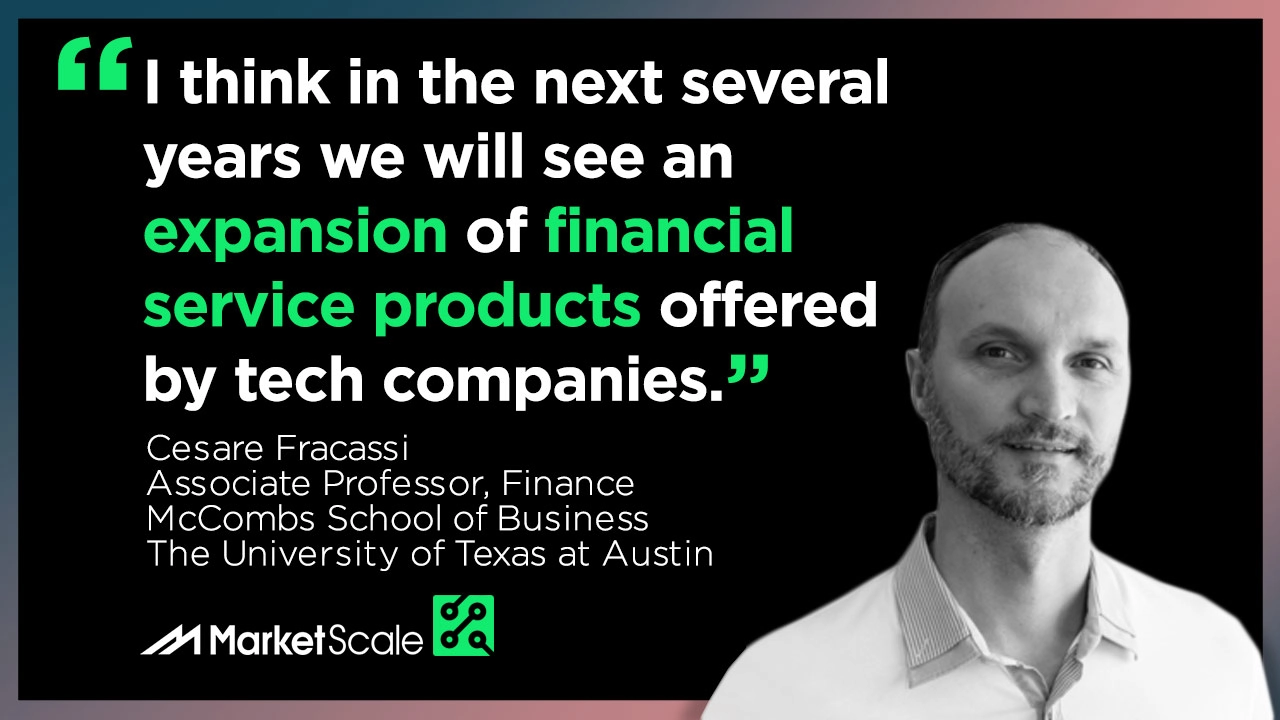 There is more customer data available than ever before to online retailers and tech companies. The question is, how banks and other financial service companies can use that data and technology to their advantage to offer customers new innovative services and products. MarketScale Host Maggie Shein got us an update on current trends in the FinTech (or Financial Technology) market, including automated financial advising and marketplace lending. She spoke with Cesare Fracassi, associate professor at the McCombs School of Business at the University of Texas at Austin, who explores everything from machine learning to blockchain technology and what he expects will still change in the financial services sector.
BRINGING AI TO YOUR BUSINESS: THE ETHICS BEHIND THE TECH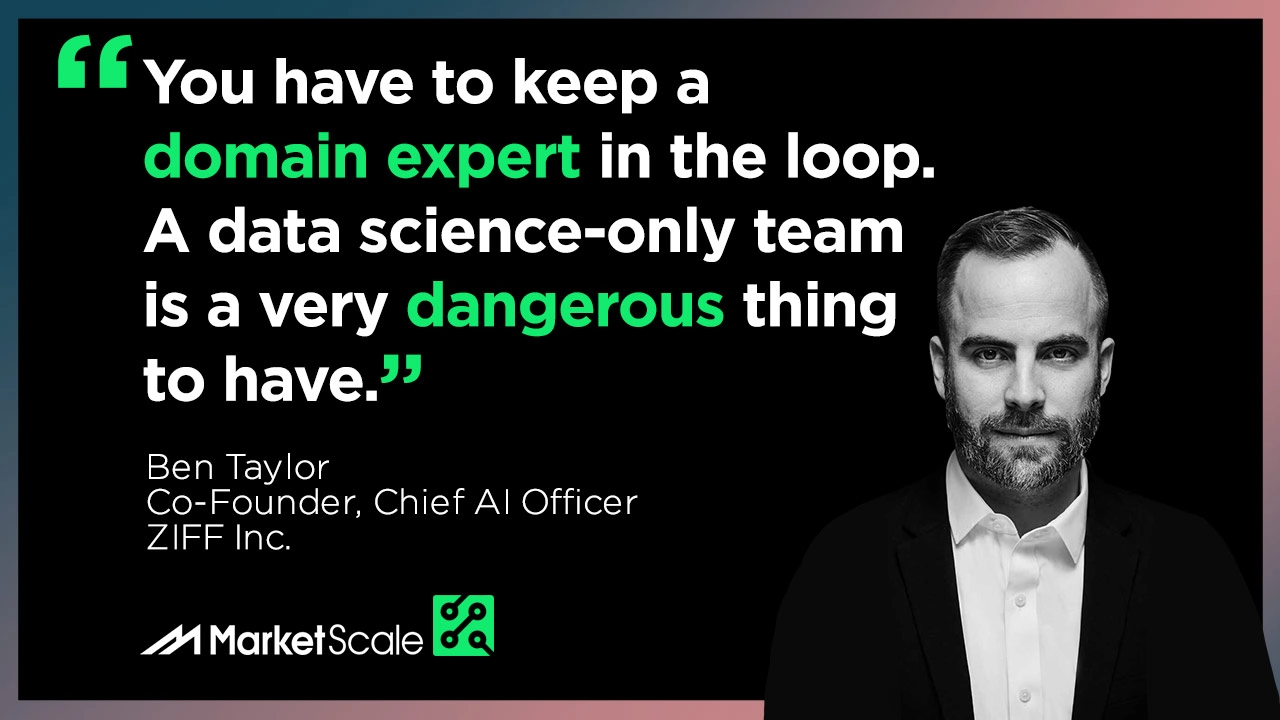 Back in October, we did two episodes of a three part series with Ben Taylor, co-founder and Chief AI Officer for ZIFF, Inc. If you don't know ZIFF, they got some social-media traction after their amazing predictions of the Bachelor and Bachelorette's winners using their AI platform. It was a crazy look into how predictable the show is, but also exposed some trends in what the contestants, and America, finds most "beautiful."
The theme of our series took a different approach; we explored how to effectively bring AI to your business, looking at it from an executive and data scientist perspective. For our last episode, Taylor and I dig into the scary stuff; the ethics behind your AI project, what levels of bias make their way into AI solutions like hiring platforms (with Amazon as a massive example), and how to avoid these pitfalls as a data scientist and business owner team.
OTHER ARTICLES REFERENCED
For the latest news, videos, and podcasts in the Software & Electronics Industry, be sure to subscribe to our industry publication.
Follow us on social media for the latest updates in B2B!
Twitter – @TechMKSL
Facebook – facebook.com/marketscale
LinkedIn – linkedin.com/company/marketscale
Latest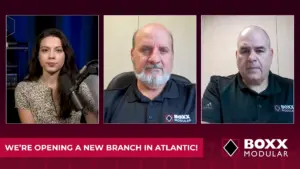 December 4, 2023
In an era where construction innovation is reshaping the industry, modular construction's growth continues to rise. In this episode of Built Modular, Boxx Modular's strategic expansion into Moncton, Atlantic Canada takes center stage. Host Gabrielle Bejarano welcomes Charles Landry and Ray Girouard to explore the implications of this venture. Bejarano, Landry, and Girouard discuss […]
Read More