Shaping Public Perception of Drones
It feels safe to say that virtually every industry has been affected by the pandemic in one way or another. For restaurants and spas, the effects have been devastating. For big players in the e-commerce and digital content space, there has been room for growth. One industry in particular that is stepping in to solve COVID-19 related problems, is the drone industry. This is because drones come in handy when you need to transfer goods without requiring close human interaction. Social distancing can be made more possible with drone technology.
According to Miriam McNabb, CEO at JobForDrones and Contributing Editor at DRONELIFE, drones are stepping in when humans really need to step away for their health and safety. She explained that drone technology has really allowed certain workspaces, such as industrial sites and mining sites, to keep functioning with fewer people on the ground and more distance between them.
Contactless delivery is another prime example of how drones can make life easier during the pandemic. "If you're telling people to quarantine, you have to have a way to get them the food and supplies that they need. If you don't want someone to go into a grocery store, when they have COVID-19, you've got to provide them with an alternative and you don't necessarily want to put delivery people at risk," McNabb said. Contactless delivery methods have helped deliver protective equipment, medical supplies, and food during this pandemic. McNabb also noted that drones can be used to make complex cleaning processes move quicker, helping businesses with large cleaning needs like stadiums make reopening in a post-pandemic world more possible.


Latest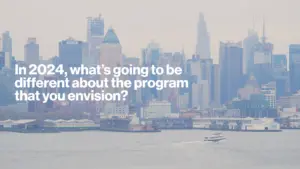 December 1, 2023
In the dynamic telecommunications landscape, Verizon's Partner Network continues to evolve, adapting to new trends and opportunities. For another segment featuring Mark Tina, VP of Indirect Channel Distribution and Channel Chief at Verizon Business Group, he explores exactly what types of significant changes and advancements the Verizon Partner Network will see in 2024. In this […]
Read More