SIONYX'S AURORA SURPASSES KICKSTARTER GOAL
Aurora by SiOnyx is the world's first day/night camera with true night vision, allowing users to view, record and review life's adventures all day and night in crisp, clear color. Other high-resolution cameras are either constructed with small pixels and sensors insufficient for good night vision, or with larger sensors and pixels that reduce portability and are cost prohibitive. The SiOnyx Aurora, on the other hand, is the only waterproof, high-definition, color action-camera with true day and night imaging. Its versatility makes it ideal for use in hunting, boating, nature watching, first responder scenarios, and other night-vision activities—even ghost hunting. With the iOS- and Android-compatible Aurora app, users can take compass bearings, navigate waypoints, locate friends or teammates, and even share their escapades over social media.
When SiOnyx decided to launch the revolutionary Aurora, we enlisted the aid of Kickstarter to propel our safety-, lifestyle-, and experience-enhancing camera into the mainstream. Pledges for the Aurora went far beyond our expectations. The initial $50k goal, for example, was surpassed in less than 3.5 hours! In fact, in less than 48 hours, 200% of our total goal was exceeded. In less than 72 hours, the Aurora became Kickstarter's #2 ranked product under the Design and Tech/Camera category. In just one week since launch, we currently have a total of $186,347 that has been pledged by 404 backers (and growing) across the world—and we still have 27 days to go.
Don't miss your chance to get into the action with Aurora by SiOnyx and earn rewards for your support. Pledge plateaus are still available and provide many perks. Both the Aurora Early Bird and Pioneer pledges offer a percentage off the MSRP, and include:
SiOnyx Aurora Waterproof Day/Night Camera
Removable and Rechargeable Lithium Ion Battery
USB Cable
Lanyard
Microfiber Carrying Pouch
For those true adventurers and lovers of the paranormal, there is even an Aurora Ghost Hunter Adventure pledge available. In addition to the camera and accoutrements, this support level provides a round trip airline ticket from anywhere within the U.S. or Canada to Newport, RI, where Steve Gonsalves, co-star of the SyFy Channel's hit series Ghost Hunters, will be on hand for a personal meet and greet session. Support at this pledge level also includes airport transfers, two nights lodging, and a ticket and opportunity to use your new SiOnyx Aurora camera on your own investigative adventure at Fort Adams, a historic coastal fortification that was garrisoned to defend our country's borders during the War of 1812, the Mexican-American War, the American Civil War, the Spanish-American War, World War I and World War II.
​Free your pioneering spirit. Release your inner explorer. Chart new paths day AND night with Aurora by SiOnyx.
Latest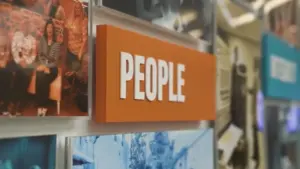 November 29, 2023
At IC System, the language of empathy speaks louder than the transactions of debt collection. In a compelling video feature, IC System's dedicated team casts a spotlight on their unique approach—combining heartfelt empathy with innovative solutions to navigate the often challenging landscape of financial obligations. IC System champions a path of compassion, delving deep […]
Read More