MarketScale LIVE at CES 2019
This Live Blog was last updated January 10th at 5:30pm.
With CES 2019 in full swing, MarketScale is live in Las Vegas to bring you all the latest from the show. Make sure to stay tuned as our own Daniel Litwin, the Voice of B2B, hosts our live podcast from the convention hall to give you insight and reaction from this year's premier exhibitors. This story will be updated all day to bring you breaking news, expert insight and observations.
Before you head into the show, here is everything you need to know about CES 2019.
Follow us on Instagram at both @TheVoiceOfB2B and @MarketScale as well as on Twitter @MarketScale for up-to-the-minute reports from Las Vegas.
Thursday January 10th
MarketScale had a live podcast featuring guests from the AR/VR, IoT and transportation industries!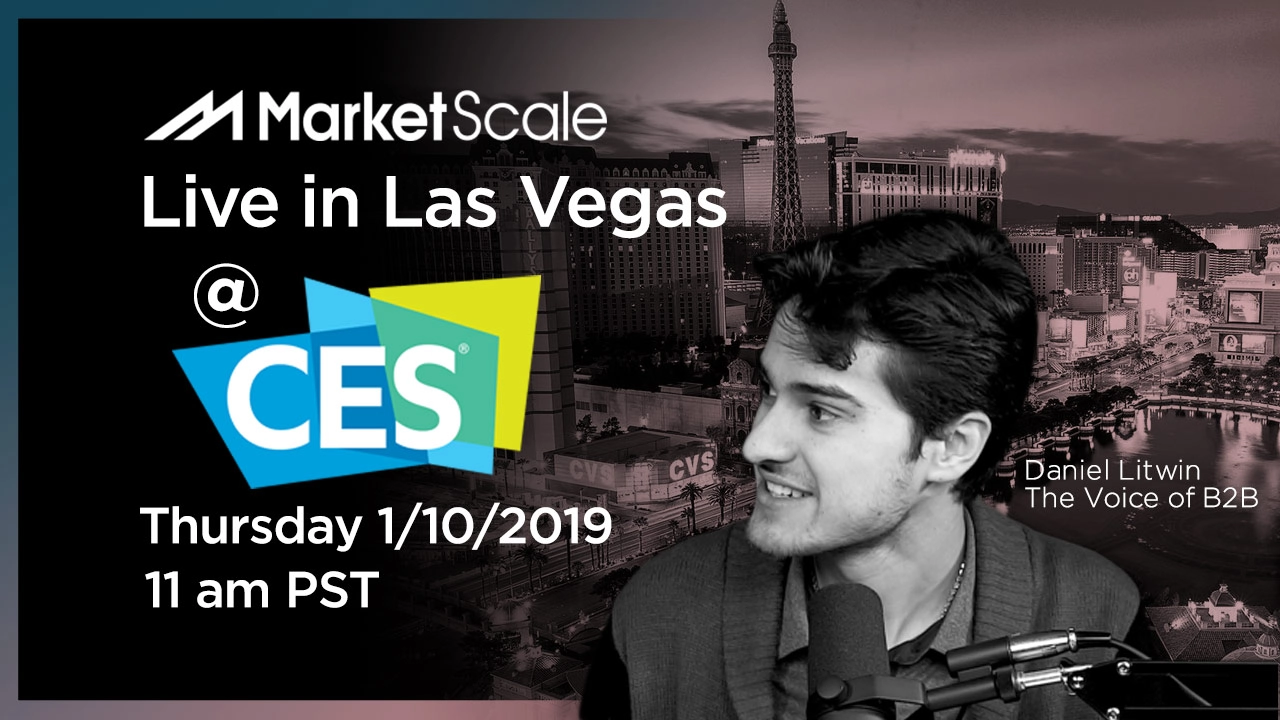 The full podcast schedule:
11:15 PST: Patrick Santucci, Product PR Manager, DJI Global
11:30 PST: 'Cam's Corner', CES observations from our own Cameron Cooper
11:45 PST: Jacques Bonifay, CEO, Transatel
12:15 PST: Nadia Giuliani, COO, Next Industries, Tactigon Skin
12:40 PST: Jerome Loubert, Director of Business Development, FlexFuel Energy Development
We took a trip down memory lane by visiting Arcade1Up.
https://www.instagram.com/p/BsdPUxnF1yY/
DJI, a leader in the drone industry, has been winning at CES with a product that is meant for the ground. It's Osmo Pocket handheld camera with stabilized gimbal allows users to capture flawless footage on the move.
https://www.instagram.com/p/Bsdc538FfpZ/
Historically, farming has been slow to implement available technology, Now that is all changing, and drones are at the forefront.
https://www.instagram.com/p/Bsdts20ls-S/
Automation is being implemented in almost every industry, and now ping pong can be added to the list. Omron's AI-enabled table tennis tutor was one of the most impressive pieces of technology on the show floor. 'Forpheus' has been turning attendees' heads with its natural reflexes and elite use of machine learning.
https://www.instagram.com/p/BseASQdFGE6/
Wednesday January 9th
On Wednesday, we will be checking out all CES has to offer and showing you the highlights:
https://twitter.com/TechMKSL/status/1083026440709332998
https://twitter.com/TechMKSL/status/1083019532388622336
Now to the show floor!
The Voice of B2B is at CES! Follow along for some of the best at this year's hub for consumer electronics innovation#CES #tech #vegas #samsung #LG pic.twitter.com/CV3WWQY15j

— MarketScale (@MarketScale) January 9, 2019
CES is all about technological innovation, and that is fully on display at the Samsung exhibit:
https://twitter.com/TechMKSL/status/1083080545121136640
While Daniel was at the Samsung Mobile booth this afternoon, he took a minute to truly experience what CES has to offer:
https://twitter.com/TechMKSL/status/1083103592070823936
Gaming has gone to another level in recent years and Daniel is seeing how immersive the technology is today:
Gaming at #CES at the @dpmonitors HBR3 demo! pic.twitter.com/D5oOXfZrC2

— MarketScale (@MarketScale) January 9, 2019
We just caught up with Daniel live from the show floor! He gives us his thoughts on his favorite booths, most evident themes and other points of interests at CES 2019.
We check in with our producer at @CES!
.
.#minipodcast #podcast #tech #app #CES2019 #CES #Vegas #Media #Sports #Consumer #Electronics #Sony #Samsung #5G #Networkhttps://t.co/8LHbVYamz6

— MarketScale (@MarketScale) January 9, 2019
It wouldn't be CES without a drone flying overhead:
What a cool drone flight demo from @AutelRobotics at #CES2019! pic.twitter.com/zEzl1KsdZ1

— MarketScale (@MarketScale) January 9, 2019
Latest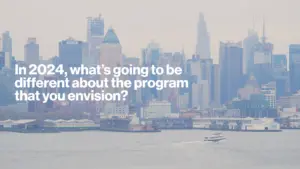 December 1, 2023
In the dynamic telecommunications landscape, Verizon's Partner Network continues to evolve, adapting to new trends and opportunities. For another segment featuring Mark Tina, VP of Indirect Channel Distribution and Channel Chief at Verizon Business Group, he explores exactly what types of significant changes and advancements the Verizon Partner Network will see in 2024. In this […]
Read More