Stow Robotics Partner Overview
Phononic, a trailblazer in solid-state cooling and heating solutions, has partnered with Stow Robotics, a renowned provider of innovative robotic systems, to revolutionize the cold storage environment. This strategic collaboration combines Phononic's cutting-edge temperature control technology with Stow Robotics' advanced autonomous robots, resulting in a transformative solution that is reshaping the way cold storage facilities operate.
The partnership leverages Phononic's precise and energy-efficient solid-state cooling systems with Stow Robotics' autonomous robots that navigate and operate seamlessly in cold storage environments. Together, they introduce a new era of efficiency, productivity, and reliability in cold storage management.
Phononic's solid-state cooling technology ensures precise and consistent temperature control, minimizing temperature fluctuations and optimizing food preservation in cold storage facilities. By integrating their solutions with Stow Robotics' autonomous robots, the partnership enables streamlined and autonomous operations within the cold storage environment. The robots efficiently navigate through the facility, retrieving and delivering products while maintaining the integrity of the temperature-controlled environment.
This collaboration is transforming the cold storage environment by enhancing operational efficiency, reducing labor costs, and minimizing human error. The combination of precise temperature control and autonomous robotics improves inventory management, accelerates order fulfillment, and enhances overall productivity in cold storage facilities.
Moreover, the partnership between Phononic and Stow Robotics drives sustainability in the cold storage industry. Phononic's energy-efficient cooling systems reduce energy consumption, while Stow Robotics' autonomous robots optimize operational efficiency, reducing waste and carbon footprint.
Through their partnership, Phononic and Stow Robotics are reshaping the cold storage landscape, introducing a new era of precision, efficiency, and sustainability. Their transformative solutions enhance food safety, optimize storage processes, and elevate overall operational excellence in cold storage facilities, setting new standards for the industry.
Latest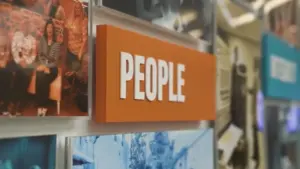 November 29, 2023
At IC System, the language of empathy speaks louder than the transactions of debt collection. In a compelling video feature, IC System's dedicated team casts a spotlight on their unique approach—combining heartfelt empathy with innovative solutions to navigate the often challenging landscape of financial obligations. IC System champions a path of compassion, delving deep […]
Read More