tailBeaconX Intro: In the Box
Are you ready to embark on an exciting journey to enhance your aircraft's capabilities? Today, we bring you a comprehensive guide on installing the tailBeaconX, a cutting-edge device designed to elevate your aviation experience. Join us as we explore the step-by-step process with Rebekah Gambrell, the Technical Support Manager for uAvionix.
Our adventure begins with unboxing the tail beacon X and carefully inspecting the contents. Pay close attention to the 8130 form, ensuring its accuracy and validity. Next, we examine the tail beacon X itself, ensuring it arrived undamaged during transit. Take a moment to inspect the five wires: white, red, gray, orange, and black, which play crucial roles in the installation process.
Within the packaging, you'll discover a bag containing essential information. Hold onto this bag as it contains the certificate of conformity for the tail beacon X, providing vital details such as the serial number, part number, and mod. Additionally, you'll find a sticker and a card containing the passphrase for the unit. FlightAware also includes a card, granting three months of free subscription for 1090.
Moving on, we open the installation kit to reveal its contents. Connectors, screws, rings, mounting brackets, and a spacer await you. These components, accompanied by a sticker and the certificate of conformity for the installation kit, are essential for a seamless installation process. Additionally, a convenient QR code is provided, allowing you to access the installation manual easily.
To access the manual, simply use your phone's camera to scan the QR code. It will direct you to the website, where you'll find a wealth of resources. Explore service bulletins, support articles, TSO documentation, and STC documentation. Prioritize reviewing the AML (Approved Model List) to confirm that your aircraft is eligible for the tail beacon X installation.
As we conclude this introduction, Rebekah Gambrell's expertise shines through, offering invaluable insights into the installation process. With her guidance, you'll navigate the intricate steps required to integrate the tail beacon X seamlessly.
In our upcoming video, Rebekah Gambrell will delve deeper into the installation process, sharing her knowledge on properly connecting the wires and mounting the device. Stay tuned for a captivating installment, where innovation meets practicality under Rebekah Gambrell's expert guidance.
Latest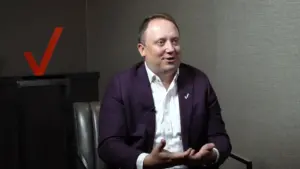 December 1, 2023
For a special episode of The Verizon Partner Network the focus was on the considerable role of partnerships in the Verizon Partner Program and the leaders shared their perspectives on the initiative. Their conversation brought about a lot of thought-providing context on the evolving telecommunications landscape. In today's era, collaboration and integration are key to […]
Read More