The Best of CES 2019: Driving Industries to the Future
CES may not be known as an auto show, but as digital technology has become more intertwined with the transportation industry, the show has been one of the premier events for the sector. MarketScale caught up with some of the biggest automotive brands to see where the industry is heading and to see the latest technological advancements people can expect in 2019.
Segway
Personal mobility may have been the biggest trend of 2018 with e-scooters and city bikes popping up in metro areas across the world. Segway has pioneered much of this movement with its own line of devices and has supplied hardware for other leading companies like Bird and Lyft.
Volvo
Autonomous vehicle technology has made significant strides in recent years and seemingly every car manufacturer is in on the race to bring these driverless mobiles to market. Volvo showed us how close it is to doing so, among other technology people can expect from the Swedish manufacturer this year.
Bell Helicopter
Texas-based Bell Helicopter was the talk of the show due to its futuristic Nexus chopper. The helicopter weighs in at 6,000 pounds and can hit speeds of up to 150 mph. Its futuristically sleek design drew attention regardless of its stats though.
Latest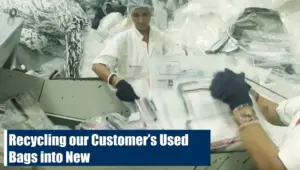 December 6, 2023
This video focuses on EcoLOK4, a groundbreaking product by CONTROLTEK that exemplifies innovation in sustainability. It highlights the process of transforming landfill waste into new deposit bags, with 90% of each bag's material being repurposed trash. This initiative not only reduces waste but also closes the sustainability loop, demonstrating CONTROLTEK's commitment to environmentally friendly […]
Read More