Virtual Security Showcase Expands to Bring New Technology Insights from Top Tier Providers
Nyack, NY (October 15, 2020) – Virtual Security Showcase, the exclusive online security industry technology experience, returns for its second event with an expanded lineup of leading security manufacturers and service providers. From November 10th to 12th, nineteen leaders in the security industry will present their latest insights and solutions during the free online event.
Attendees will benefit from the open flow of information on the latest technologies, solutions and strategies for professional security and business intelligence without incurring any travel or registration costs, and without exposing themselves, their coworkers, or their families to the risk of contagious illnesses.
Participating companies represent a wide range of security-related disciplines, including video surveillance, intelligent analytics, biometrics, access control, power and data transmission, automation, edge devices, system management software platforms, key management, health screening, and more.
Each presentation in the Virtual Security Showcase will run 30-minutes, followed by a live Q&A session. Attendees can register for one, or all, the sessions for free.
For a complete list of presenters, topics and session schedules, and to register, please visit: VirtualSecurityShowcase.com
Latest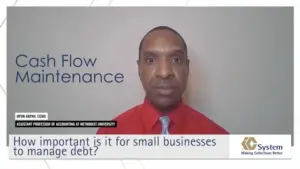 December 8, 2023
Effective debt management through a robust accounts receivable system is essential for small business cash flow and growth, necessitating automated payment schedules and strategic policy adjustments. Collaborating with a collection agency as a strategic partner can enhance revenue recovery while preserving positive customer relationships. How critical is effective debt management for the financial health […]
Read More