What Business Will Be Like in A 5G World
5G wireless has become one of the hottest topics buzzing around the tech world in 2018. The global 5G services market is projected to grow from $53 billion in 2020 to $123 billion in 2025 and countries like China are already in the final phases of testing before its earlier-than-expected deployment of the technology in 2019.
Closer to home, telecom companies like Verizon and AT&T are already preparing the infrastructure and laying the groundwork for widespread implementation in the near future.
Verizon is already touting its plans to deploy 5G for their wireless network next year.
"The cornerstone of our strategy is to provide our customers with the best network experience. That strategy has served us well and has led the competition to play catch-up. 5G is no different," Nicki Palmer, Chief Network Officer at Verizon Wireless said on Verizon's web page.
The highlight of 5G connections, as with any new generation of wireless connection, is the drastic improvement of speed. Specifically, 5G will impact data transfers and increase processing power—enabling faster, more powerful connections for major parts of society like autonomous cars, smart cities, industrial IoT and more.
There are around 8.4 billion IoT devices connected around the world, up 31 percent from 2016, and with 5G, Verizon predicts that number to rise to more than 20 billion by 2020.
Stores like Amazon Go are using IoT powered smart shelves in their iteration of the next-gen grocery store. These "smart shelves" are embedded with sensors that detect when items are running low or out of stock. Once this is detected, the shelf communicates with the supply chain network to send for more or even check when the next shipment is en route. 5G networks can make this technology more accessible for grocery chains around the country, helping pave the way for truly modern grocery shopping.
In retail, 5G has the potential to personalize and revolutionize the customer experience with upgrades to digital signage, new potential for augmented and virtual reality, and interactive mobile apps to interact with in-store. For example, the rise of interactive "magic mirrors" could become a standard for retailers in a 5G market. Using RFID tags and machine learning, these magic mirrors can recognize an outfit a customer may be trying on in a dressing room and display matching shoes or accessories to target to the customer.
Jeff Kagan, a wireless analyst, spoke on the impact 5G will have on the retail economy in a recent article for Retail Customer Experience.
"The current retail change wave uses wireless today and will use next generation 5G wireless tomorrow to completely reinvent itself. The way retailers do business, interact with customers, workers, suppliers, locations and more are all going through a fundamental transformation," he said. "As a wireless analyst over the last 30 years, I have watched the wireless industry fundamentally change and continue to grow, year after year. The next growth wave is centered around 5G technology. In the next year or two or three we will see more 5G-enabled technology roll into the marketplace."
5G networks in hotels also show important potential for the technology and customer satisfaction in the future. Personalization has become paramount for the hotel guest experience in 2018.
According to an IBM Global Businesses report, 70 percent of hotel guests reported having a positive experience with personalization during their stays. 5G networks within hotel infrastructure can enable seamless and far-reaching deployment of IoT and smart devices like keyless entry and smart thermostats along with attractive amenities like next-level high speed internet access 5G provides.
It is an exciting time for telecom companies like Verizon as they prepare to introduce this technology in mass markets.
Ronan Dunne, Verizon Executive Vice President and Group President, said on Verizon.com, "5G isn't just another iteration of wireless innovation, just as the next generation of the television industry reinvented content based on the unique properties of the medium itself, the potential of the fifth generation of wireless technology demands that we fundamentally rethink what can be done on a wireless platform."
Latest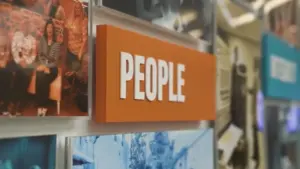 November 29, 2023
At IC System, the language of empathy speaks louder than the transactions of debt collection. In a compelling video feature, IC System's dedicated team casts a spotlight on their unique approach—combining heartfelt empathy with innovative solutions to navigate the often challenging landscape of financial obligations. IC System champions a path of compassion, delving deep […]
Read More