Behind SoFi's Sports Strategy
The Big Ten men's college basketball championship final last weekend at Madison Square Garden had a new type of brand sponsor: SoFi.
The San Francisco-based personal finance brand joins a small club of finance startups making a name for themselves through a connection to sports. Quicken Loans has long-established sports sponsorships, including naming rights to Quicken Loans Arena in Cleveland and links to college sports teams; and Credit Karma is playing in gaming, by becoming the "official personal finance partner" to eLeague, the gaming league formed by Turner Broadcasting and IMG tournament two years ago.
To read the full article click
here
Latest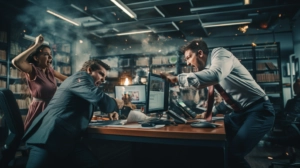 September 22, 2023
The kind of news that is delivered everyday serves as a grim reminder of the escalating violence across the U.S. Evidently, the need for proactive measures to ensure safety has never been more pressing. Such violence is not limited to any particular locale. It's actually permeating in so many different areas once considered […]
Read More