Comcast Reopens Bid for Fox, Interrupting an Ongoing Deal with Disney 
Although 21st Century Fox Inc. had accepted Walt Disney Co.'s $52 billion deal, Comcast Co. reemerged as a competitor for buying the entertainment corporation. Last year, Comcast, then focusing the European-based Sky PLC, lost to Disney on capturing Fox. Citing concerns on the pressures that the US cable industry faces, analysts say Europe is highly appealing for a company like Comcast.
Fox would pay around $1.5 billion to Disney if they reneged on the deal, though Comcast's offer of $60 billion would recoup the loss. Previously, Fox co-chairman Rupert Murdoch selected Disney's lower bid due to what he perceived as smaller regulatory hurdles. The Justice Department's resistance to AT&T's attempt at buying Time Warner Inc. has many concerned about obstacles to the deal. In 2015, Comcast was also denied the ability to purchase Time Warner.
Disney sees value in Fox's studios as well as regional sports networks. Though there's less precedent for regulatory challenge to such a transaction, observers are growing more concerned about Disney's dominant position in the industry. Many say that the key to the deal will be the guaranteeing the careers of Rupert Murdoch's sons. The eldest has been pegged as the leader of the "New Fox," reorganizing whatever is left of the company after the sale to Disney.
It's unclear which buyer has the edge; and, with regulatory eyes watching closely, the uncertainty may persist until the deal is completely done.
Latest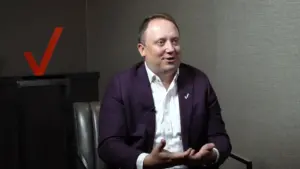 December 1, 2023
For a special episode of The Verizon Partner Network the focus was on the considerable role of partnerships in the Verizon Partner Program and the leaders shared their perspectives on the initiative. Their conversation brought about a lot of thought-providing context on the evolving telecommunications landscape. In today's era, collaboration and integration are key to […]
Read More