LSU's Offense by the Numbers
LSU defeated Clemson by a score of 42-25 to capture the 2020 College Football Playoff National Championship. The performance touched off a number of debates about this LSU team's place in college football history.
MarketScale's resident data whiz, TC Riley, breaks down the numbers on LSU's historically good offense, focusing in particularly on their record-breaking QB Joe Burrow.
"He [Joe Burrow] averaged exactly one touchdown per quarter, which is mind-boggling," said Riley.
Listen to this excerpt from Diving into Data with TC Riley to get the full breakdown on LSU vs Clemson.
Latest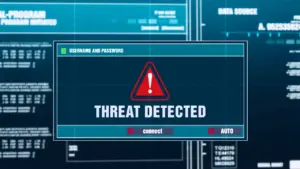 December 8, 2023
To keep up with the growing threats, cybersecurity in healthcare is a high-level priority. The recent ransomware attack on Ardent Health underscores a stark reality for the healthcare industry: cyber threats are a significant and ongoing challenge. Mike Saylor, the CEO of Blackswan Cybersecurity, LLC, sheds light on the complexities of cybersecurity in healthcare. […]
Read More