Machine Learning is Driving Next Generation of Sports Betting
Welcome to Salary Capped, presented by MarketScale, where we explore the intersection of business and sports. Each week, host Tyler Kern will chat with the leaders, marketers and innovators who are powering sports into the future.
Over the last 30 years, Chris Bevilacqua has established himself as a leader in the sports and media businesses, being at the forefront of two transformative eras in sports-media history. A sports-media pioneer, Bevilacqua created CSTV – the first ever 24-hour cable TV network dedicated to collegiate and amateur sports, which was later sold to CBS in 2006 (now the CBS Sports Network). Now Bevilacqua is taking on the next era of sports betting: micro-markets.
Bevilacqua, along with Joey Levy, have created Simplebet, a B2B product development company using machine learning and automation to enable every moment of every sporting event to become a betting opportunity.
Simplebet has partnered with FanDuel to help power their PlayAction app, a real-time game where fans can make picks to predict plays and drives, while winning tokens every quarter of every game. "In an age where fans seek engaging at home experiences and community more than ever, our FTP product is expected to increase fan engagement and drive longer watch times," said Chris Bevilacqua, Co-Founder and CEO of Simplebet.

Latest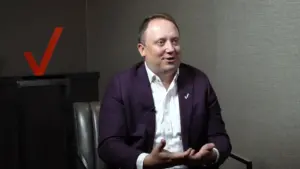 December 1, 2023
For a special episode of The Verizon Partner Network the focus was on the considerable role of partnerships in the Verizon Partner Program and the leaders shared their perspectives on the initiative. Their conversation brought about a lot of thought-providing context on the evolving telecommunications landscape. In today's era, collaboration and integration are key to […]
Read More