STANDARD GOLF AT GIS 2018
The annual Golf Industry Show is THE big show for Standard Golf, and we can't wait to see you in San Antonio this month. This event begins February 3 and lasts through February 8 at the Henry B. Gonzales Convention Center in San Antonio, Texas.
February 4 and 5 will feature the GCSSA Golf Championships with Education Seminars starting on February 5, extending throughout the duration of the Show. On the evening of February 6, the opening festivities will begin, with the trade show floor events running February 7 through February 8.  The Trade Show at GIS is the game's premier learning and networking marketplace. Industry professionals immersed in every aspect of the golf course and facility management industry will gather in one place, offering a unique opportunity to connect and reflect.
With attendees from all over the world, GIS allows Standard Golf to meet our current and potential customers, network with other industry experts, and expand into new markets. We would love to see you and demonstrate some of our traditional and new golf course accessories.
Standard Golf is excited to be introducing our newest bunker rake—The Chief. The name says it all. The Chief is a pioneer in bunker rakes, providing a smoother, more consistent finish than traditional rakes, leaving fewer plugs or plow marks that impede play. This consistency is achieved with a two-in-one rake, featuring a smooth side for rolling the vertical face and a ridged side for scraping the bottom of the trap. One-third of today's courses in the US have adopted the Aussie Style, but there has not been a rake to handle this manner of play. Developed in response to the changing needs of these golf courses, including the site of the 2017 PGA Championship, the Chief is the only rake for the job.
Come and meet the Chief in San Antonio February 7 and 8. Standard Golf will be on hand to demonstrate its effectiveness, and we will also showcase some of our tried and true dependable product lines, including custom flags and banners, and other quality accessories.
We'll be ready to chat with you in booth #13067 and give you a taste of all that Standard Golf has to offer the modern golf course industry professional. To learn more, contact Standard Golf or your favorite Standard Golf distributor.
Read more at standardgolf.com
Latest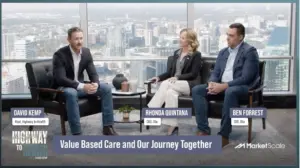 December 7, 2023
As of recent times, the healthcare industry has been progressively shifting towards value-based care, a model that emphasizes patient outcomes over the quantity of services delivered. This transition represents a significant shift that promises to enhance patient experiences and outcomes while controlling healthcare costs. With a growing emphasis on this approach, especially over the […]
Read More